Rumor: Retailer That Listed Breath Of The Wild 2 Collector's Edition Lists Metroid Prime 4 For October 2020 Release
Rumor: Retailer That Listed Breath Of The Wild 2 Collector's Edition Lists Metroid Prime 4 For October 2020 Release
Earlier this week, we reported that a French retailer had published a listing for a  Legend Of Zelda: Breath Of The Wild 2 Collector's Edition.
At the time of this writing, the listing has since been removed from the retailer's website. In its place however, a new listing has surfaced for another highly anticipated Nintendo title: Metroid Prime 4. Once again, the listing contains next to no information about the game in question, except for an extremely bizarre release date of October 30 2020.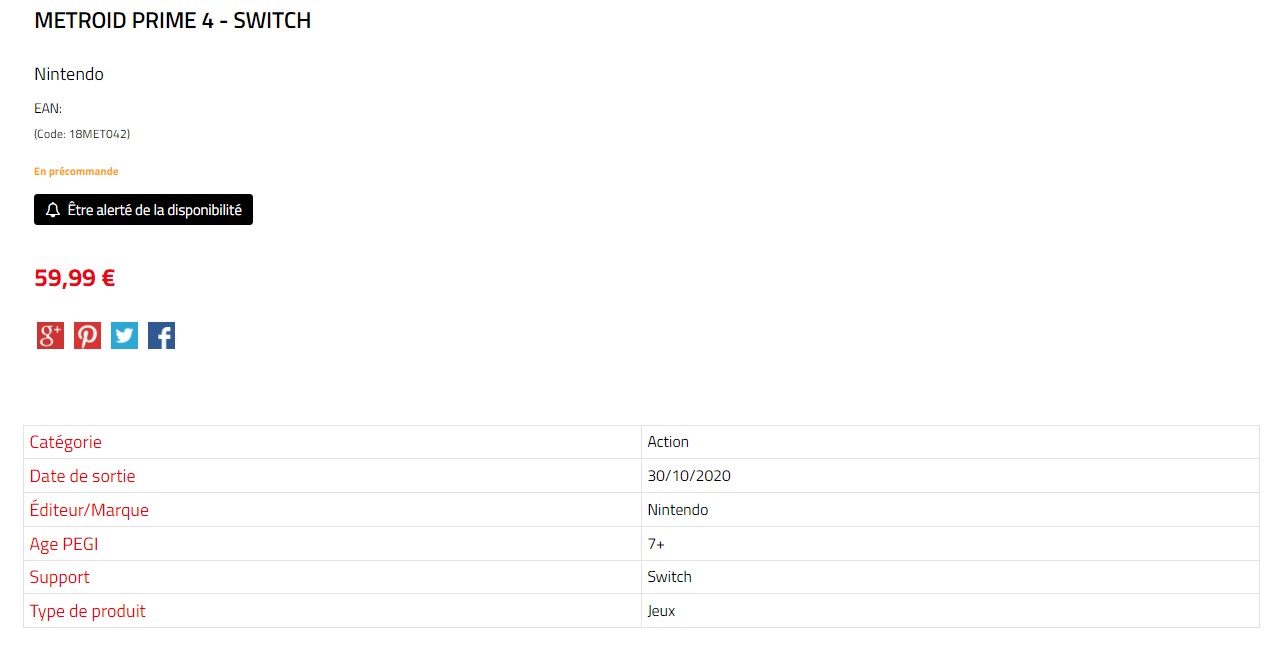 Those who have been following the development of Metroid Prime 4 would of course know that this release date is very unlikely to be true, especially since it does not even have a lead producer yet. Even more telling is that October 30 is the same date that Pikmin 3: Deluxe launches, and its even more improbable that Nintendo would release two major first-party titles on the same day for the same console.
As such, the strangeness of this Metroid Prime 4 listing has made the Breath Of The Wild 2 Collector's Edition listing before it look that much more suspect. We will be sure to bring more updates on the situation as it comes.
What do you think? Let us know in the comments.