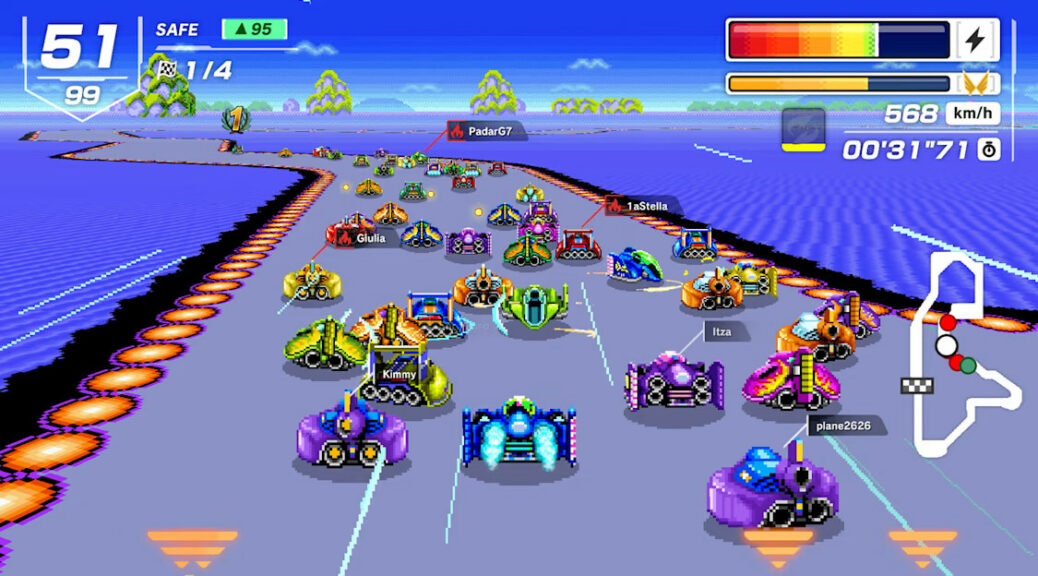 Rumor: Upcoming New Tracks Datamined For F-Zero 99
Rumor: Upcoming New Tracks Datamined For F-Zero 99
Last week, Nintendo announced F-Zero 99, a free battle-royale spin-off based on their cult-classic racing game series.
Luckily for fans, Nintendo has already outlined plans for future updates to the game, with some classic tracks being planned for October and November. Dataminers @LuigiBlood and @OatmealDome have also uncovered some unannounced content that could be coming to the game, which includes new modes and a even more new race tracks. Of interest is that one of these tracks is named after one from the Japanese only Satellaview F-Zero sequel, although it is now known if it is indeed the same map.
You can check out GameXplain's summary video of the leaks below, along with the exact posts from the dataminers:
[F-ZERO 99]

Every circuit from the original F-ZERO on the SNES is currently in the files.

Queen League circuits will be added in late September, and King League courses will be added in mid October.

(thanks @LuigiBlood for the link) https://t.co/gk9Ut9xPw8

— OatmealDome (@OatmealDome) September 16, 2023
[F-ZERO 99]

Here's some unreleased gamemodes: "Arcade Mode" and "Survival Mode".

Arcade Mode has a timer and "time gates" placed in the circuits.

There isn't much data for Survival Mode. All I can find for it is a model of a big flat square with a circle inside it. pic.twitter.com/QA37VzBNKa

— OatmealDome (@OatmealDome) September 18, 2023
…huh. Interesting. F-Zero 99 has a bunch of unused files… including brand new tracks? One of them actually reuses the name of one of the Satellaview exclusive ones…
All of them are mostly just Mute City I placeholders though, with some different backgrounds. pic.twitter.com/WCtZ7Ym3tb

— Yakumono (@LuigiBlood) September 16, 2023
What do you think? Let us know in the comments.