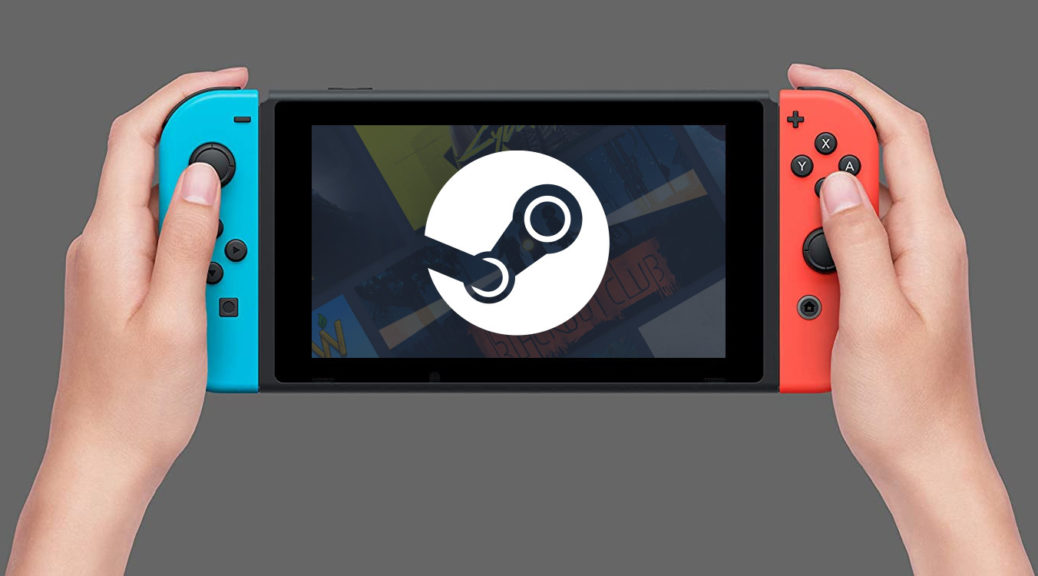 Rumor: Valve Working On A "Switch-Like" Portable Gaming PC
Rumor: Valve Working On A "Switch-Like" Portable Gaming PC
An interesting rumor has surfaced about an upcoming project at PC gaming giant Valve, one that could potentially serve as a rival to the Switch.
The rumor comes via an "exclusive" article by Ars Technica, which claims multiple sources "familiar with the matter" have confirmed that Valve is working on a "Switch-like" portable PC. According to the sources, this device is "an all-in-one PC" that will "look and function exactly like a Nintendo Switch", complete with gamepad controls and a touchscreen.
A summary of the key details can be found below:
The device is believed to be called a "SteamPal", a term recently added to the code for Valve's online storefront "Steam"

This term is derivative of the previously discovered code term "Neptune", which first appeared last September and was initially believed to point towards a new controller for Steam.

The SteamPal will run on a chip from either Intel or AMD, but not Nvidia

It's unclear whether Valve will release multiple SKUs to offer customers a choice of power level, battery life, and other specs.

SteamPal is still in its prototype stage, at least one SteamPal prototype is "slightly wider" than the Switch, features subject to change.

Extra width accommodates additional control options, no detachable controllers.
It has a standard array of gamepad buttons and triggers, along with a pair of joysticks and at least one thumb-sized touchpad (in addition to the device's touch-sensitive screen).
Touchpad is likely smaller than the pair of touchpads that came standard on every Steam Controller.
Will not have a full QWERTY Keyboard.
Will include an option to "dock" on large monitors using a USB Type-C port, additional details about docking unknown.

SteamPal was built with Linux OS in mind.

Part of Valve's continued push to make its entire catalog compatible with the open source OS.
Valve's good relationship with Microsoft could mean it gets Windows instead.

Valve is still in a position to "change gears", may delay or cancel the project at any time.
What do you think of this rumor? Let us know in the comments.