Sonic Movie Teaser Shown Off At Paramount's Comic Con Experience 2018
Sonic Movie Teaser Shown Off At Paramount's Comic Con Experience 2018
On November 8th 2019, the Sonic The Hedgehog movie will be releasing worldwide in theaters!
However today we have some great information to share with you all!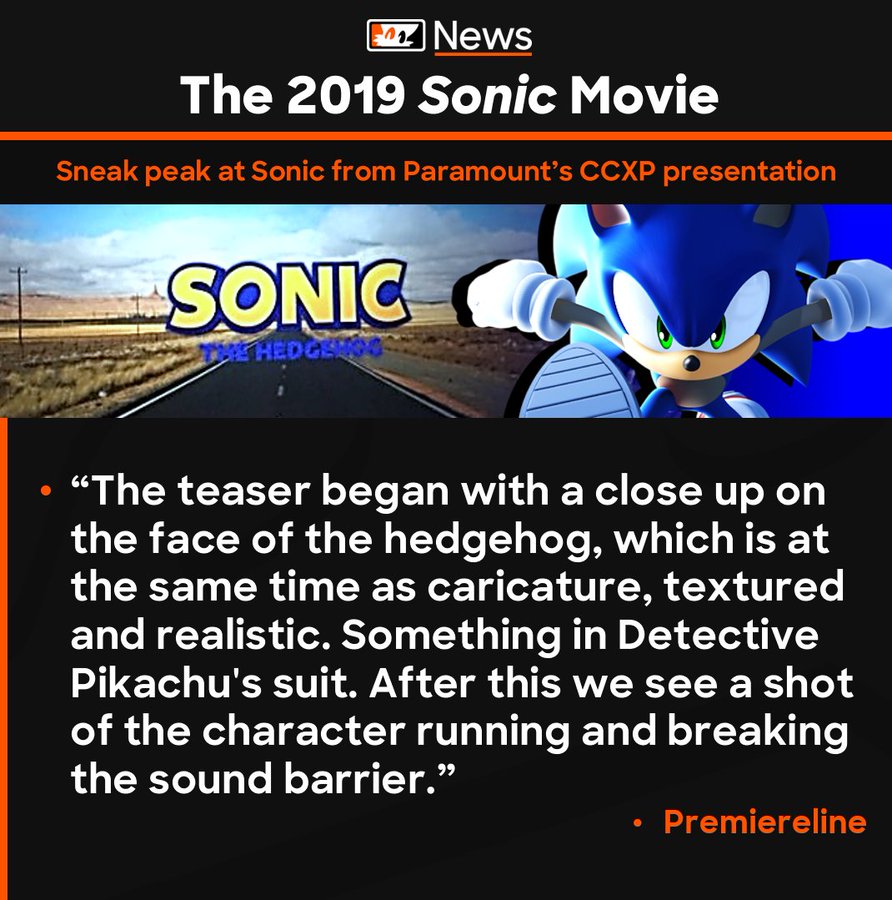 Courtesy of Tails Channel, the very first teaser of the movie was shown off at a panel Paramount was hosting!
Sonic has been said to look similar to how Pikachu looks in the upcoming Detective Pikachu movie so we now know that he will look pretty close to his original design while looking realistic at the same time.
The trailer has yet to surface online but we will share it here at Nintendo Soup if we have any more information to share so stay tuned for more information!
Source: