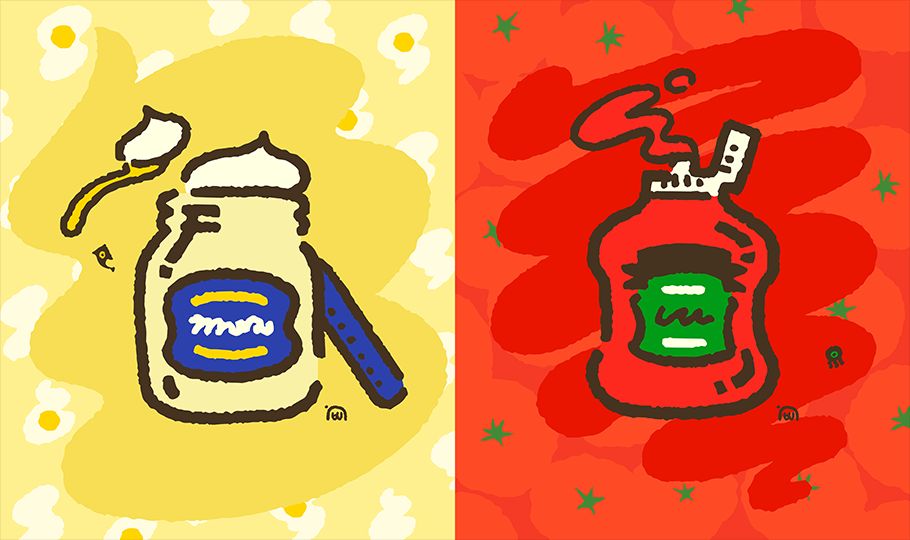 Splatfest Team Mayo or Ketchup? Plus New DLC for Splatoon 2
Splatfest Team Mayo or Ketchup? Plus New DLC for Splatoon 2
Nintendo has just announced the next Splatfest teams. Team Mayo vs. Team Ketchup! I'm not sure about you but I like both of them actually, they have different uses for different times, but I digress. Get ready to pick a team the first week of August and splat to your heart's content for your team.
The next #Splatoon2 Splatfest has been announced! It's #TeamMayo vs. #TeamKetchup! Get ready to pick a side the first weekend in August! pic.twitter.com/XEvDrK02aQ

— Nintendo of America (@NintendoAmerica) July 21, 2017
In similar news, Nintendo has announced a new weapon for Splatoon 2. The Inkbrush, a roller-class weapon will be available free early tomorrow (23 July 2017) morning. While free DLCs are nothing new to the Splatoon franchise, it is good to see Nintendo rolling them out so early, at just 3 days after the game launched worldwide.
The Inkbrush arrives in #Splatoon2 tomorrow morning as a free update! #NintendoSwitch pic.twitter.com/g2i1QjZA6u

— Nintendo UK (@NintendoUK) July 22, 2017
Splatoon 2 is now out for the Nintendo Switch