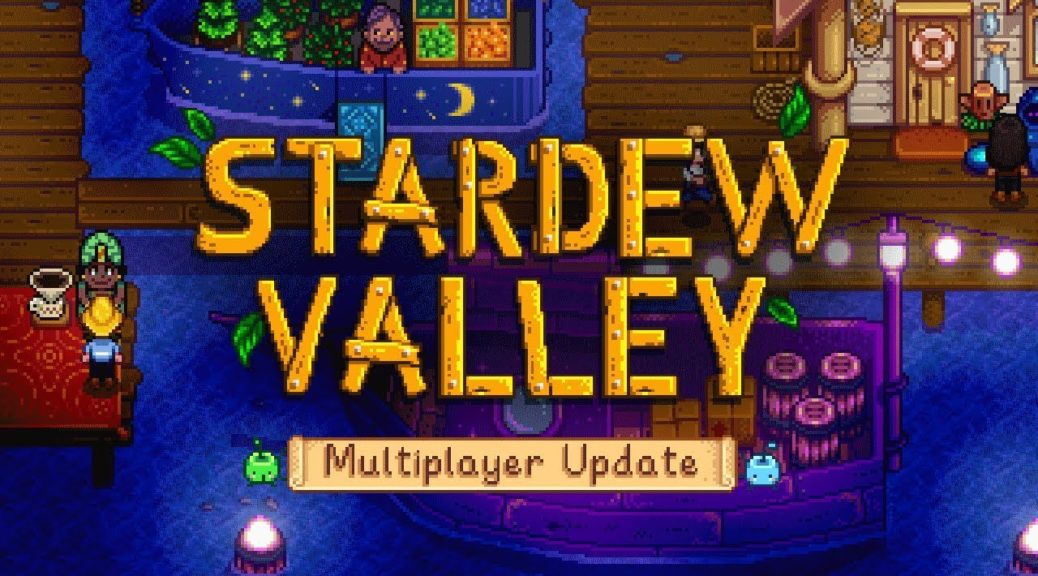 Stardew Valley Multiplayer Update Now Live On Nintendo Switch
Stardew Valley Multiplayer Update Now Live On Nintendo Switch
The highly anticipated multiplayer update for Stardew Valley is now live on Nintendo Switch.
After downloading the update, you can play with up to 4 players online in Stardew Valley. There's also lots of new single player content and even local co-op play.
Check out the full patch notes below:
Support for up to 4-player online co-op.
You can invite 1-3 friends to join you in the valley, either starting from scratch or diving in from an existing single player save. Each player will have their own Cabin on the farm, and you'll be able to work together to achieve common goals such as farming, mining, fishing, foraging and festival participation!

The state of the Stardew Valley game world, including the main storyline, is shared between all players on the farm, as well as the pool of money you accumulate. However, each player will have their own private inventories, skills, achievements, collections, individual relationships, quests, and crafting/cooking recipes. As more hands are better than one, you may wish to change the difficulty level of your collective farm, which you can achieve by scaling the profit margins.In terms of marriage, players can choose to woo the eligible folks of Pelican Town, or craft a wedding ring to propose to a fellow player. If the other player accepts the ring, the couple becomes engaged!

Nintendo Switch features:

On Nintendo Switch you'll be able to communicate with others on your farm using the Switch online voice chat or the new chat box feature with colored text and nearly 200 custom Stardew Valley emojis.

You can also play together via local communications play, meaning that 2-4 switch consoles can connect & play together over a short distance without the need for a Nintendo Switch Online account.

Single Player Content:

While the new 1.3 single player content has now been available on PC for a little while now, I'll keep things vague to avoid spoilers for anyone who hasn't come across them yet.

For 3 days in Winter you'll be able to visit a traveling festival called the Night Market, which will visit Pelican Town. Here farmers can come and go as they please to purchase unique items, enjoy live entertainment and more!
There are now new character events to encounter, including some secret events triggered by certain conditions… Some of these even grant you permanent bonuses.
In Winter, farmers may encounter a strange event which activates a new 'secret' type of collection, leading to a new adventure and greater knowledge…
Your horse can now wear hats and Signs are now craftable items, available to you from the beginning of the game.
Much more to be discovered!
Thanks, Brandon.