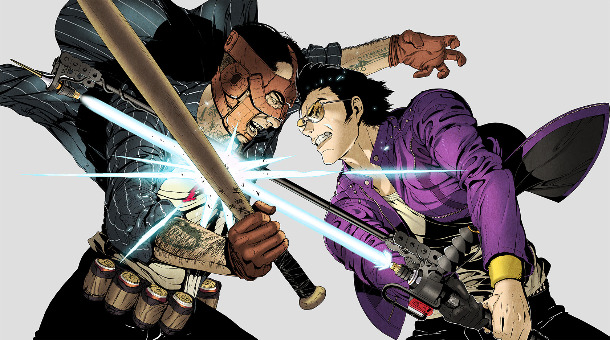 Suda51: Travis Strikes Again Was Delayed So It Won't Affect Super Smash Bros. Ultimate Sales
Suda51: Travis Strikes Again Was Delayed So It Won't Affect Super Smash Bros. Ultimate Sales
Suda51, the developer of Travis Strikes Again: No More Heroes, has given a great reason why the game was pushed to 2019.
In case you were unaware, Travis Strikes Again: No More Heroes was originally planned to launch exclusively for Nintendo Switch in 2018. This week, we heard the game was postponed to January 18, 2019.
In a Destructoid interview, Suda51 explained as Super Smash Bros. Ultimate is launching this December, he would "feel bad" if Travis Strikes Again negatively impacts its sales. Thus, he made the decision to delay the game.
Here are his full comments:
"So, as you know, Super Smash Bros. is coming out in December," Suda tells us. "I'd feel really bad about impacting their sales negatively. I'll give them a break and move it over into next year."
What do you think? Let us know in the comments below.