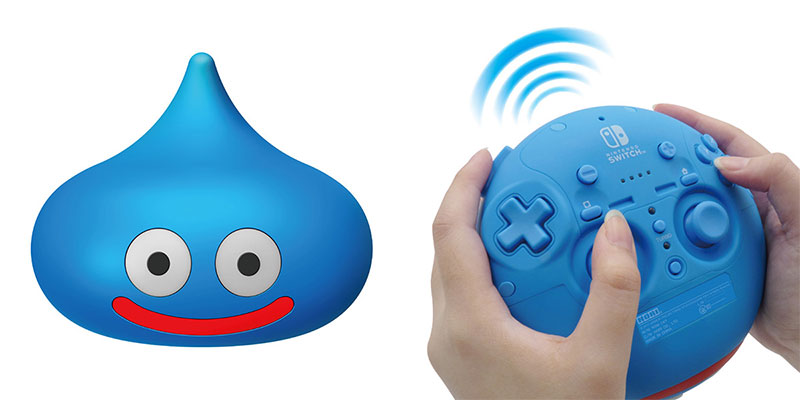 Switch Is Getting A Super Cute Dragon Quest Slime Controller From Hori
Switch Is Getting A Super Cute Dragon Quest Slime Controller From Hori
Japanese accessory maker HORI officially revealed a "Pro" Controller for the Nintendo Switch in the shape of a Slime!
Yes, you read that right. Previously released for the PS4, this odd Dragon Quest slime-shaped controller will now be getting a Switch version featuring most of the Switch Pro Controller's functionality, if not all. It has the buttons, triggers, and thumb-sticks placed in a similar fashion as the usual Pro Controller. It can also be charged via the Switch AC adapter as well as the USB Type-C cable.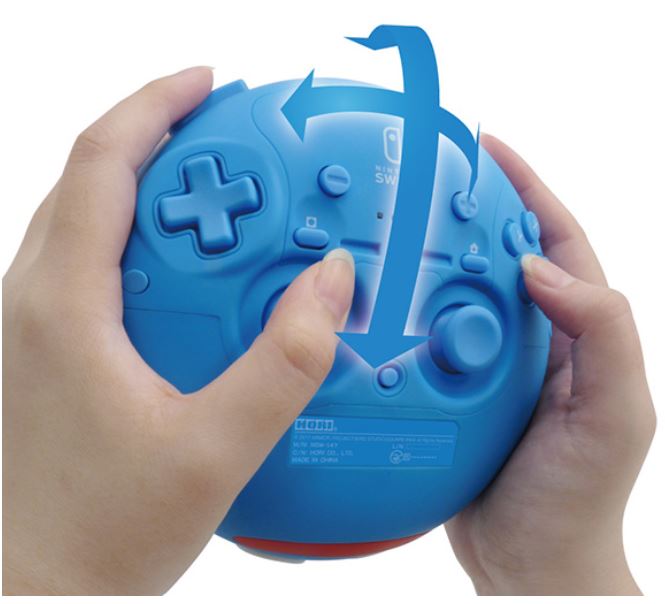 What's more, it comes with a dedicated pedestal for display and a paper stand that resembles a treasure box for the Nintendo Switch.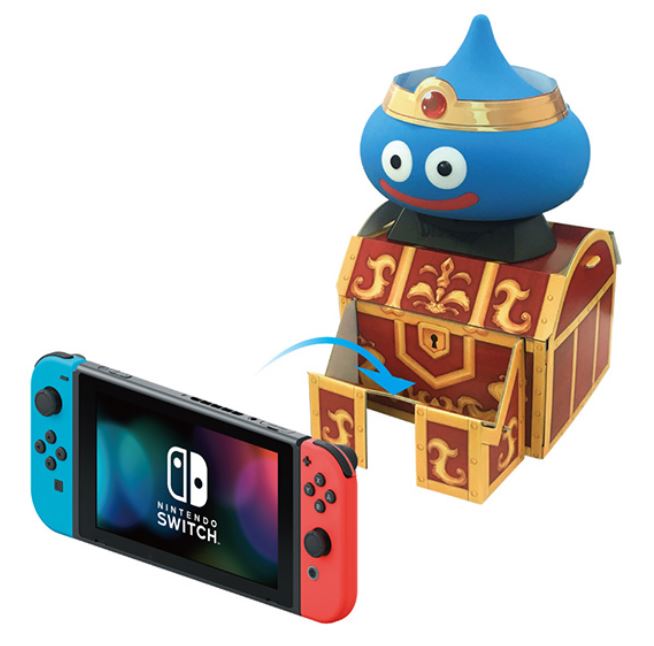 Check out its features below:
"Slime" type wireless controller appearing in Dragon Quest series

You can operate the Nintendo Switch via Bluetooth wireless communication. The built-in battery eliminates the need for batteries.
You can charge this product by connecting the USB cable (USB Type-C) included with this product to the Nintendo Switch Dock.
You can also use a genuine Nintendo Switch AC adapter and USB cable (USB Type-C).
※ Please connect an AC adapter to Nintendo Switch Dock when charging.
It can also be used for games that use an accelerometer / gyro sensor, such as tilting the controller.
It has a continuous fire / continuous fire hold function, and it is an effective function in the specific scene of "Dragon Quest XI In search of the time to go away S".
The surface of the controller is rubber-coated for better feel and better grip.
A dedicated pedestal for display and a paper stand for Nintendo Switch are included.
The motif is a treasure box that appears in the Dragon Quest series, and when the controller is not used, it is a design that can be enjoyed as an interior.
The Dragon Quest Slime Switch Controller is due out on September 27, 2019, the same day as Dragon Quest XI S launch date for the Nintendo Switch. If you're interested, you may pre-order yours via Square Enix JP online store for 10,778 yen (tax included).