The Art Of Super Mario Odyssey Shows Us A Scrapped Species From The Luncheon Kingdom
The Art Of Super Mario Odyssey Shows Us A Scrapped Species From The Luncheon Kingdom
The Art of Super Mario Odyssey, an official artbook featuring concept art from Super Mario Odyssey, has revealed concept artwork for a species that was scrapped from the game.
The Kettle species, called Temple Guardians, were originally supposed to appear in the Luncheon Kingdom. These guardians were supposed to be guarding a temple in the Luncheon Kingdom, but for reasons unknown, both the species and the temple did not appear in the game.
Check them out below: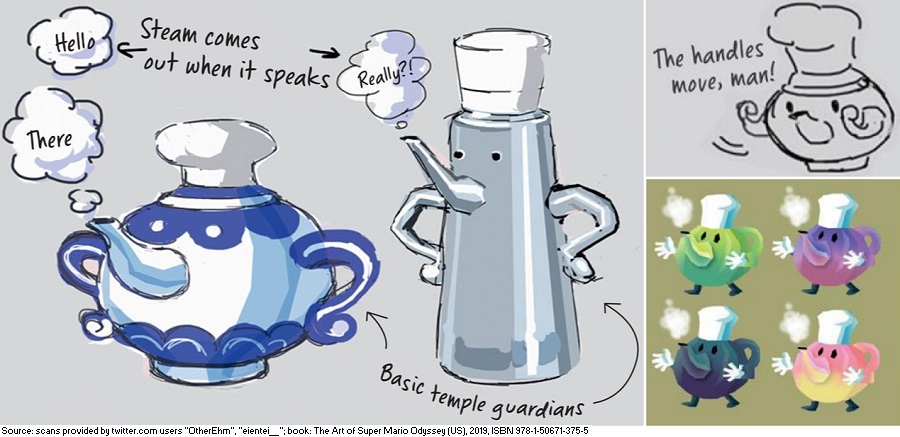 What do you think?