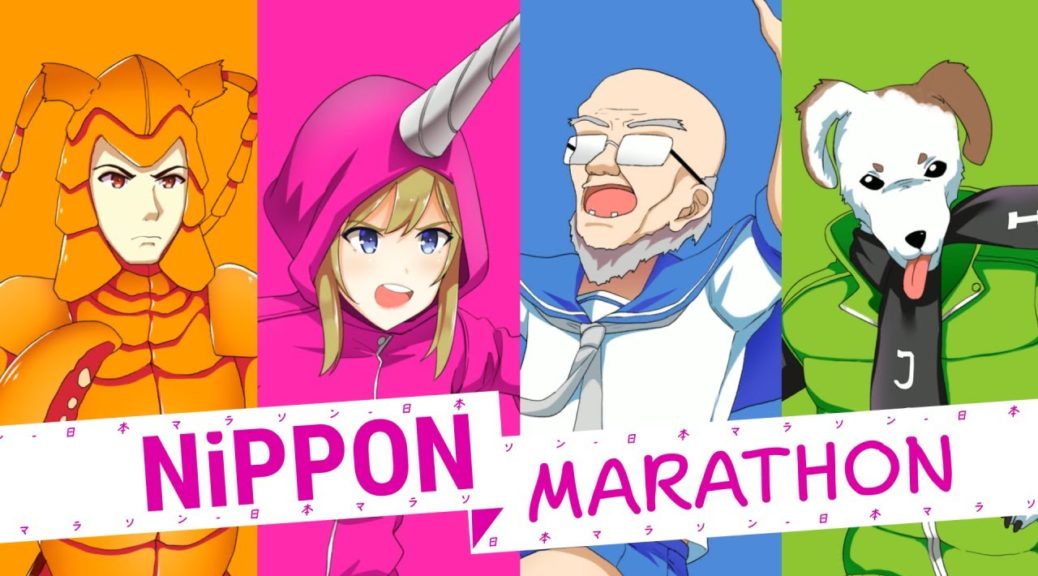 The Crazy Japanese Party Game Nippon Marathon Is Out Today On Switch
The Crazy Japanese Party Game Nippon Marathon Is Out Today On Switch
PQube has released today Nippon Marathon, a four player party physics-heavy racer set in a crazy Japanese game show.
The couch co-op game features story and versus modes that ensues in a chaotic but ultimately fun way to bond with your friends!
Check out the launch trailer below:
Developer Onion Soup Interactive and PQube are excited to announce that Nippon Marathon is now available for Nintendo Switch! The physics-heavy racer is the ultimate tribute to Japanese game shows, including everything from crazy competitors to collapsing courses, mad minigames and the perfect J-pop soundtrack.

Nippon Marathon – billed as Micro Machines meets Takeshi's Castle – is a hell for leather race across Japan and finally out! Slip into your Narwhal Onesie, Lobster Suit, School Uniform or… er… dog body and charge through locations across Japan!

The local multiplayer mode is the best way to embrace the madness that is Nippon Marathon! Gather your friends on the couch (or Tatami) and watch them fly head-first into stacks of boxes, ride uncontrollable shopping carts down a giant bowling alley and finally find out what it feels like to run full speed into a wooden wall that you thought was made of paper! However, if you want to train for your next race, the AI will make for great sparring partners in both Story Mode and Versus Mode.

        
Stay at the front of the pack to make your competitors disappear at the end of the screen and gain stars – then the race resets to the last checkpoint until the finish line where the racer with the most stars wins!

Easy, right? Absolutely, if it weren't for throwable fruits, shopping carts, inflatable pineapples, collapsing tracks, clingy Shiba Inus, water melon rains and many more hilarious hazards!