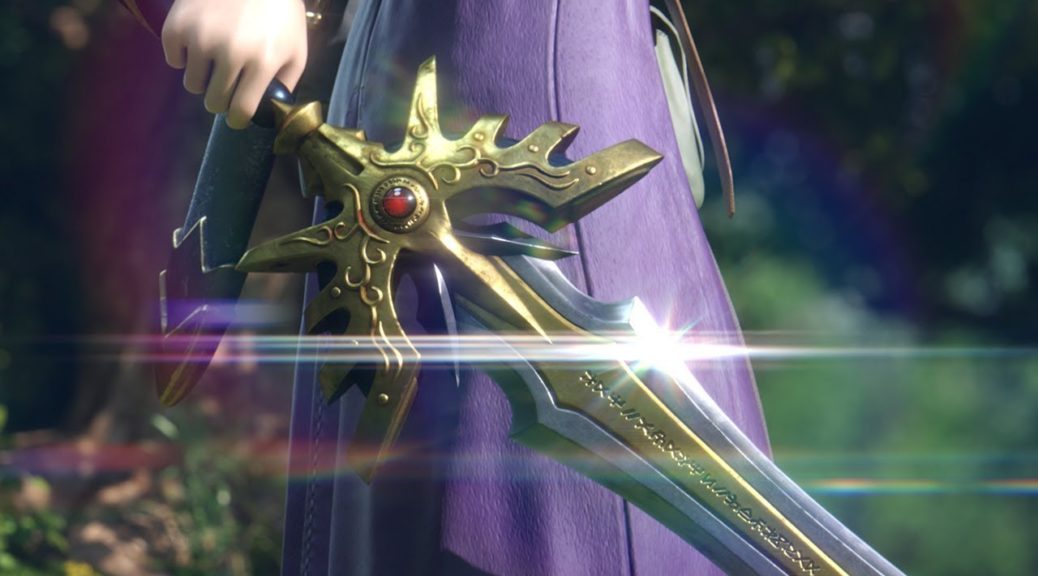 Tokyo Olympics Opening Ceremony Features Various Songs From Dragon Quest, Final Fantasy, And More
Tokyo Olympics Opening Ceremony Features Various Songs From Dragon Quest, Final Fantasy, And More
Earlier today, the Tokyo 2020 Olympic Games held its opening ceremony after a year's delay due to the ongoing COVID-19 pandemic.
During the ceremony, viewers quickly noticed that songs from popular videogames were being played as the athletes entered the stadium, including tracks from Dragon Quest, Monster Hunter, Final Fantasy, Chrono Trigger, and more. Although a full recording of the ceremony has yet to surface, some fans have been posting their own short recordings on Twitter, a few of which you can find below:
Of course Japan would start the Olympics parade of nations with the theme to Dragon Quest pic.twitter.com/gjdbwMENfw

— Stephen Stapczynski (@SStapczynski) July 23, 2021
FINAL FANTASY MAIN THEME PLAYING I AM LITERALLY CRYING RIGHT NOW THIS IS TOO EPIC ??? #Tokyo2020 pic.twitter.com/BTNO7A4XA5

— ☆オードリーAudrey☆ (@aitaikimochi) July 23, 2021
*pardon my voice but

Hoaaaah I'm shocked, Official Olympic Staff play Monster Hunter BGM! ?❤️ Sassugaaaa Japan pic.twitter.com/5kKjYSqoBU

— すみません、分かるか。 (@muhhsym) July 23, 2021
DID THEY REALLY PLAY KINGDOM HEARTS AND FINAL FANTASY MUSIC AT THE OLYMPICS?!?

YES LOOK pic.twitter.com/x8tlnRhDKD

— Maku (@TropicalMaku) July 23, 2021
Tokyo Olympics now genuinely rocking the Sonic Star Light Zone theme ? pic.twitter.com/BAxs0b8eDE

— Andy Robinson (@AndyPlaytonic) July 23, 2021
Wake up, open a livestream of the Olympics Ceremony and suddenly Robo's Theme from Chrono Trigger starts playing ? pic.twitter.com/lHGPrplG44

— Kiraxio (@Draxira) July 23, 2021
Over on Nikkan Sports Japan, a full list of the tracks used can be found as follow:
Dragon Quest "Introduction: Lotto Theme"
FINAL FANTASY "Victory Fanfare"
Tales of Series "Sley's Theme-Guru-"
Monster Hunter "Proof of Hero"
Kingdom Hearts "Olympus Coliseum"
Chrono Trigger "Frog Theme"
Ace Combat "First Flight"
Tales of Series "Royal Capital-Dignified"
Monster Hunter "Wind of Departure"
Chrono Trigger "Robo's Theme"
Sonic the Hedgehog "Star Light Zone"
Winning Eleven (Pro Evolution Soccer) "eFootball walk-on theme"
FINAL FANTASY "MAIN THEME"
Phantasy Star Universe "Guardians"
Kingdom Hearts "Hero's Fanfare"
Gradius (Nemesis) "01 ACT 1-1"
NieR "Initiator"
Saga Series "Makai Ginyu Poetry-Saga Series Medley 2016"
Soul Caliber "The Brave New Stage of History"
What do you think? Let us know in the comments.