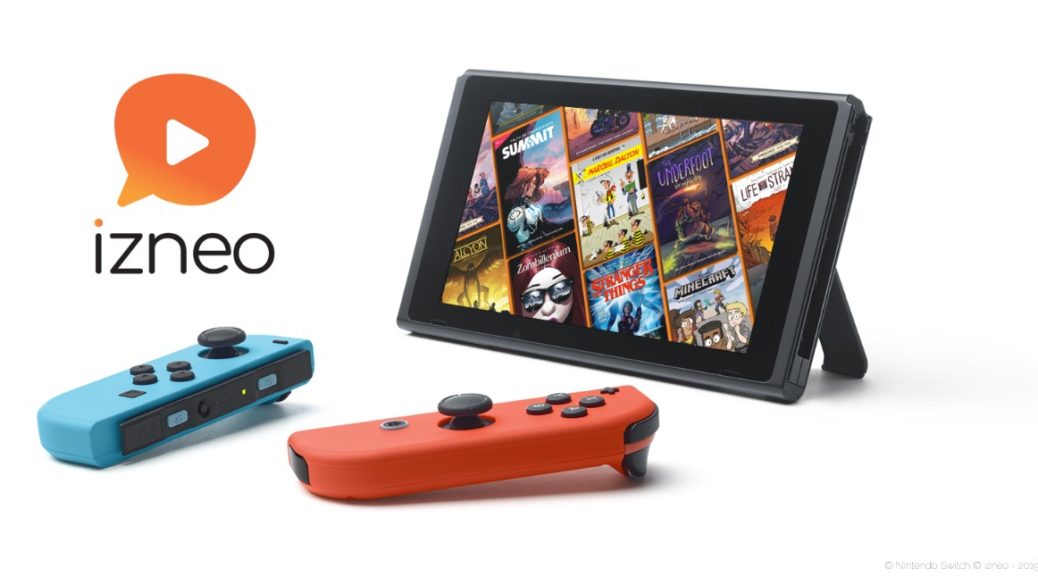 Touch functionality Coming To The izneo Switch app
Touch functionality Coming To The izneo Switch app
Izneo, the ever growing platform for digital Comics is getting its first update and some new books.
This month, the comic reading subscription app for the Nintendo Switch is getting its first update.  User's feedback has lead to some touch screen features being added.  Below is a statement from Luc Bourcier, CEO of Izneo

"The launch of our izneo platform on the Nintendo Switch brought us a lot of attention from the North American market. As we keep working on increasing the content in English language, we've also collected a fair amount of feedback from the community. This first of many updates will bring to our users the much requested touch feature alongside several fixes and optimizations. We are really happy with the reception of izneo on the Switch and will keep improving both the content and the application to provide the best experience to digital comics lovers" said Luc Bourcier, CEO of Izneo.
New Arrivals on izneo:
Life is Strange by Emma Vieceli, Claudia Leonardi & Adrea Izzo.
Summit
Gender Queer: A Memoir by Maia Kobabe.
Also worth noting are the month long sale on Humanoids sci-fi titles featuring 50 books for $2,99 a piece, and the two weeks sale dedicated to Vikings and Sailors from the Europe Comics publishers from June 1st to June 15th and the other two weeks discount period on 15 comics from Archie Comics from June 6th through June 20th.
Izneo Switch app patch highlights:
NEW touch reader functionality: turn pages, zoom, change the reading mode..
SMOOTHER reading experience.
BETTER pre catching: users can now download multiple books at once.
VARIOUS BUG FIXING: users should not experience any more crash.
Watch the launch trailer here:
What do you think about izneo getting these updates? Let us know in the comments.