Two New Pokemon Candy Toy Collections Launching In October
Two New Pokemon Candy Toy Collections Launching In October
Re-Ment, the manufacturer of Pokemon Candy Toy, have revealed two new and different Candy Toy collections launching in Japan next month.
The first collection is called Candy & Snack, which features eight different "candy and snack" Pokemon figurine keychains. Each figure comes with one piece of candy.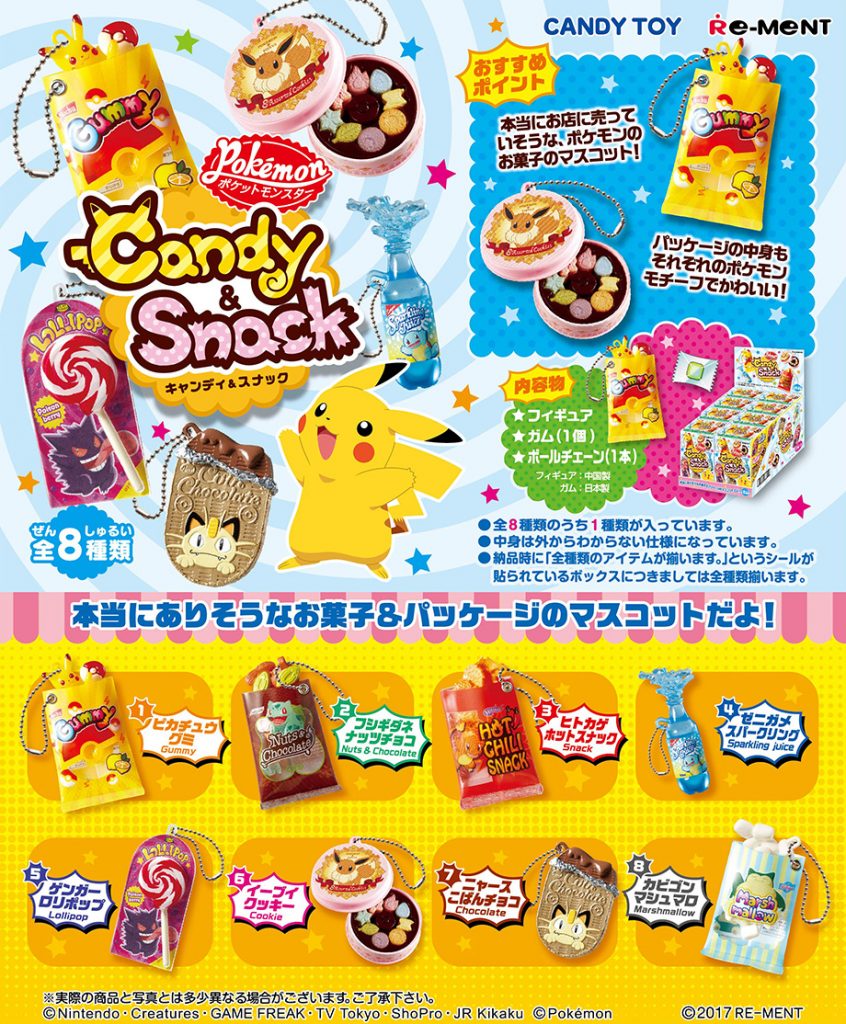 The second collection is called Desktop Figure 2. There are 8 different Pokemon figurines to collect. Each figurine is able to hold an accessory, such as a pen or your smartphone.
Both the Candy & Snack and Desktop Figure 2 collections are now available for pre-order on Amazon Japan (eligible for international shipping), launching on October 9, 2017. Click here to grab the Candy & Snack, and here for Desktop Figure 2.