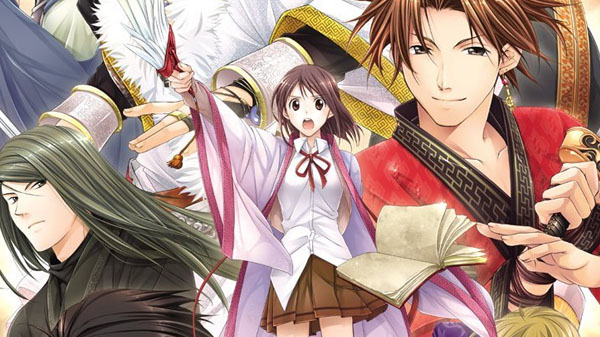 Two Otome Visual Novels Hitting Switch In Japan
Two Otome Visual Novels Hitting Switch In Japan
The Weekly Famitsu has revealed a pair of visual novels coming to Nintendo Switch this Fall. The visual novels are Sangoku Rensenki ~Otome no Heihou!~ and Yoshiwara Higanbana: Kuon no Chigiri.
Prototype is in charge of porting both otome visual novels over to the system. Check out more details below.
Sangoku Rensenki ~Otome no Heihou!~ (via VNDB)

Yamada Hana is just an average student. One day, when she reads a book about the Romance of Three Kingdoms, she is suddenly surrounded by a flash of light and she loses consciousness…

When she wakes up, she finds herself in a forest. A man appears in front of her, and she is at a loss of what to do. The man's name is Koumei and she meets another person called Gentoku, but she is mistaken for a disciple of Koumei's and ordered to command an army and take part in a battle…

She doesn't know what to do, but somehow she wins the battle…

Yoshiwara Higanbana: Kuon no Chigiri (via VNDB)

It is the Edo era.

Lust and desire swirls within the "other side" of the luxurious and gorgeous Shin-Yoshiwara. At the long-standing brothel called "Oukaya", the protagonist Chihaya works as its top-ranking oiran (courtesan). In order to go back to her motherland, she enterains male strangers day and night.

Her unchanging everyday life…
Yoshiwara might be a small world, but to Chihaya, it's a treasured place in which she can prove herself. The brothel's owner, Shigure. Her servant, Yuzu. The strong-willed fellow harlots that work alongside her. Surrounded by irreplaceable people, though her line of work is called "the world of suffering", Chihaya is proud of being a courtesan…

…Until she learned what true love is.

This is the story of upheaval in which an oiran gets swallowed by a fate she cannot fight against.