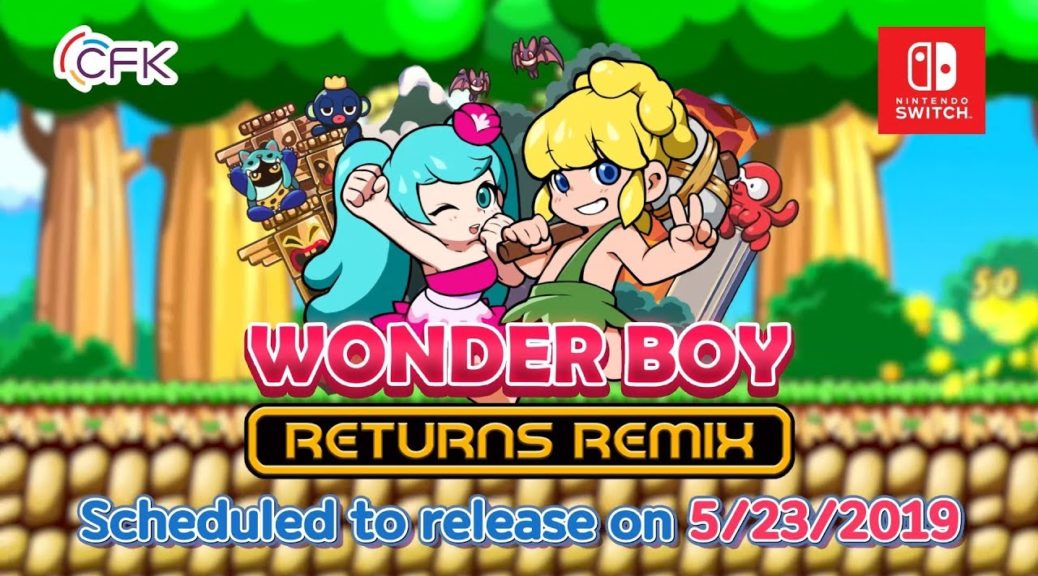 Wonder Boy Returns Remix: Official Launch Trailer For Switch
Wonder Boy Returns Remix: Official Launch Trailer For Switch
Following its appearance on Nintendo Japan's website, Developer CFK has published an official Launch Trailer for Wonder Boy Returns Remix showing off some Switch-exclusive features.
According to this new trailer, Wonder Boy Returns Remix will include several gameplay changes that are not present in Wonder Boy Returns for the PC and PS4. This includes a new charge shot that fires supersized weapons as well as "rearranged levels".
Check out the trailer for yourself below:
Wonder Boy Returns Remix launches on the Switch eshop May 23 2019.