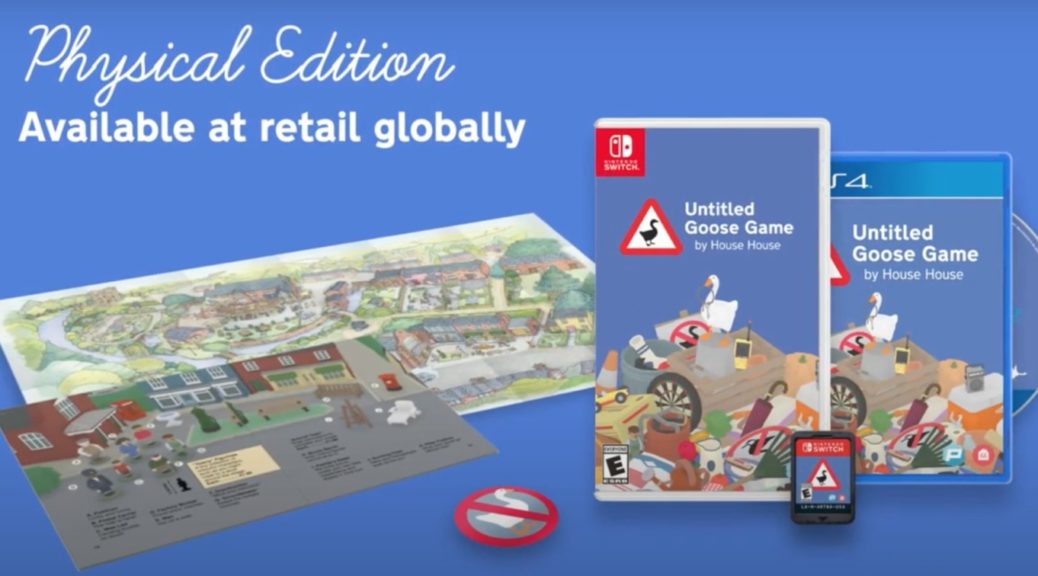 Checking Out The Untitled Goose Game Physical Edition for Switch
Checking Out The Untitled Goose Game Physical Edition for Switch
Untitled Goose Game is now over 1 year old and we received a surprise physical copy of Untitled Goose Game from iam8bit to celebrate this. Let's see what kind of mischief this physical copy has in store.
The game came in an box with a caution symbol that warned of the dangerous winged beast that I would unleash once I opened it. But we had no choice and opened the box to find this awesome set of items.
The box contained a nice note from House House, Panic, and iam8bit letting us know how happy they are to celebrate the physical version of the game releasing 1 year after the initial release of Untitled Goose Game.
Aside from the game case, there was also a sticker of the titular goose that referenced a sign in the game that meant you would need to sneak around to get into the area.
And for good measure, there was a pair of socks that worked excellently as a sock puppet. It even says so on the label! I tried using them with a lamp to mixed results.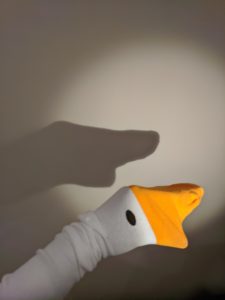 The game case itself contained an additional sticker along with a map/poster, and a lovely Spring/Summer Plaza Catalog which serves as a 24-page guide of the game! Here are more details about these items from the website.
Booklet, Foldout Poster and Cover Sheet are 100% Recyclable Paper Stocks from sustainable sources
"No Goose" sticker – Tree-Free, Made from Sugar Cane Waste; Recycle-Compatible Adhesive
Eco-Friendly Shrink Wrap (it's called "Biolefin"!)
It was nice to open the game and have more than just a game cartridge inside since that's the case with most Switch games nowadays. Even though I'd never played the game, I was instantly won over by this presentation because I had seen clips of that this goose does through the game as it terrorizes townsfolk and these two attachments to the physical release were incredibly fitting.
While it looks like the game is currently sold out, I would recommend grabbing the game from the Nintendo eShop since it's currently on sale for $14.99 in honor of it's 1 year anniversary.
This was a free product  provided by the iam8bit.