Chinese Developer Sells Original Super Mario Bros. ROM For A Profit On Microsoft Store
Chinese Developer Sells Original Super Mario Bros. ROM For A Profit On Microsoft Store
We have some very disturbing news to share coming from mainland China today.
It appears that the Microsoft Store, a digital storefront where developers can offer free and paid programs, has allowed a third party Chinese developer to sell the original version of Super Mario Bros. ROM on its store. The ROM could be played on both Windows PC and Xbox One.
The developer, called FengWangStudio, named his blatant ripoff "My Super Mary World" and is selling it for 13 RMB (USD1.85). The listing has 2.5 out of 5 stars based on 201 reviews, so he's made at least USD200 from selling a ROM on the Internet: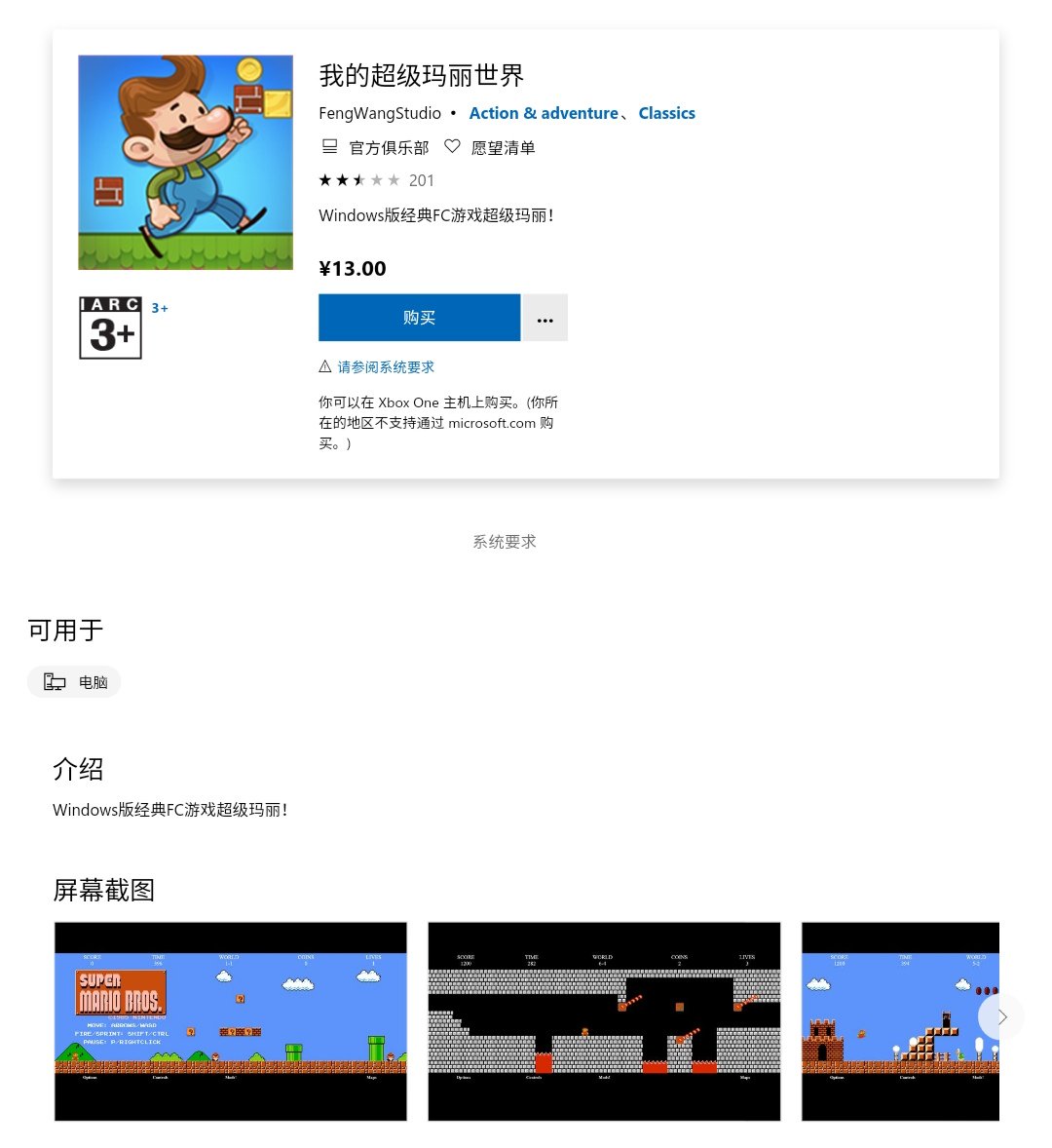 While it's shocking to see this copyright infringing software pass through Microsoft's censors, what makes our blood boil is that the listing has been on the Microsoft Store since January 2018. Microsoft has to do more to tackle copyright infringement.
What do you think? Let us know in the comments.