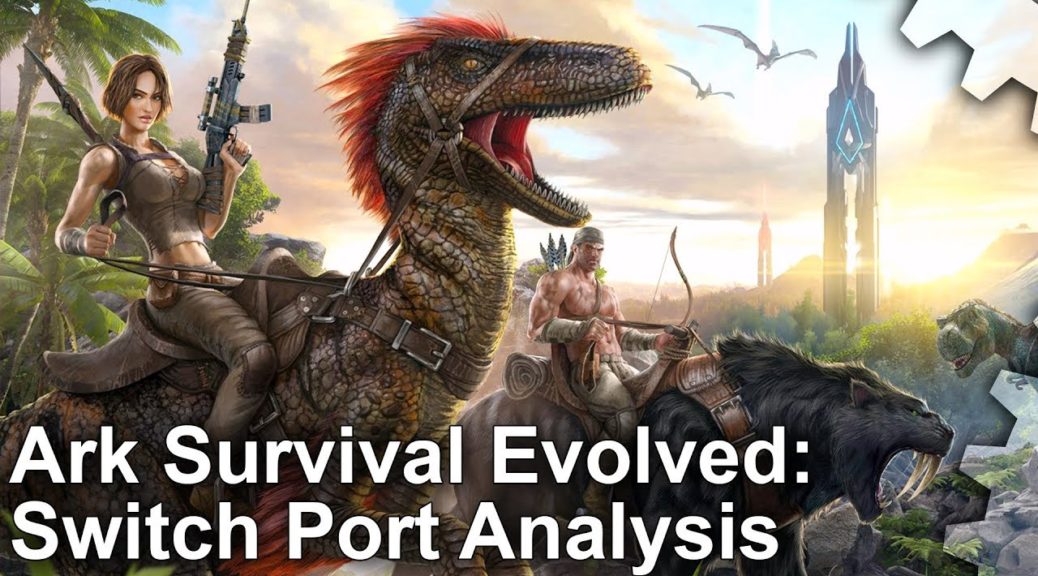 Digital Foundry Does An Analysis On Ark: Survival Evolved On Nintendo Switch
Digital Foundry Does An Analysis On Ark: Survival Evolved On Nintendo Switch
A few weeks ago, Ark Survival Evolved launched on Nintendo Switch and has been met with a lot of criticism for its poor port.
But now, Digital Foundry has done a analysis on the port of Ark Survival Evolved on Nintendo Switch!
It has been discovered the game is using a dynamic resolution with it sticking around 360p in Docked mode most of the time (yikes). This leads to the game looking very poor with the environment looking mostly like mesh.
Check out this in game screenshot in docked mode as an example:
However, surprisingly performance tends to be better than the Xbox One X version with the game running closer to 30fps where as the Xbox version runs mostly at 20fps.
Sadly, loading times are not great with the game taking nearly 3 minutes to load! Digital Foundry even mocks this by managing to meet the first boss in Contra 3 while waiting for the game to load!
Basically it isn't recommended to get this version of the game however we recommend checking out the video by Digital Foundry here.
If we have any more information to share we will cover it here at Nintendo Soup so stay tuned for more information.