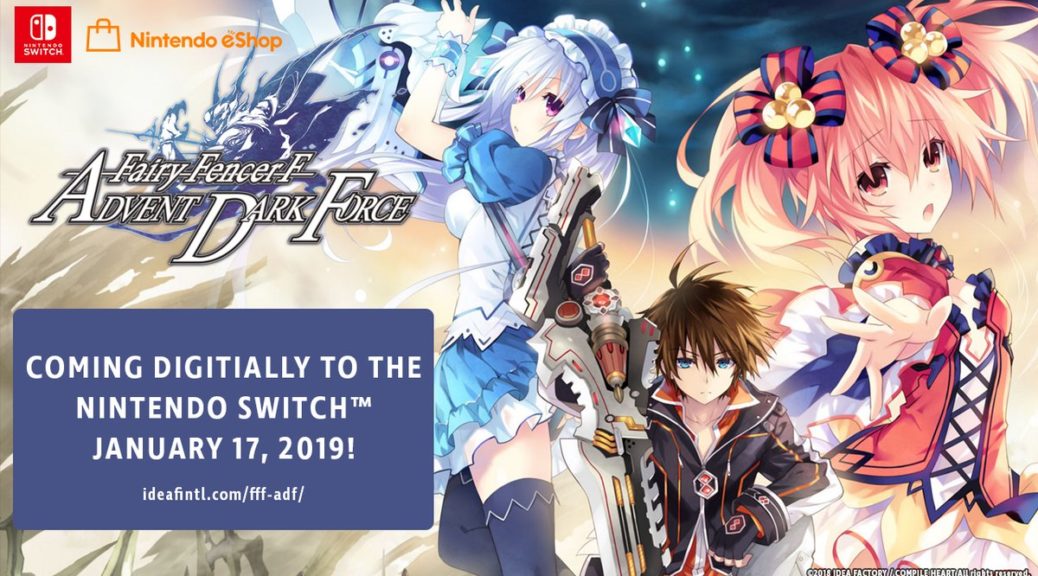 Fairy Fencer F: Advent Dark Force Coming Digitally On 17th January, Receives New Screens
Fairy Fencer F: Advent Dark Force Coming Digitally On 17th January, Receives New Screens
Idea Factory finally confirmed the release date for Fairy Fencer F: Advent Dark Force on Switch eShop.
Today, developer Idea Factory announced the game will be launching on 17th January 2019. Along with the reveal, new Switch in-game screenshots are now available on the website's gallery.
Accordingly, Fairy Fencer F: Advent Dark Force will only be released in digital format via eShop. On launch, the game will include all 25 DLC's previously released. List price is USD 39.99 but those who purchase within the first 2 weeks will be guaranteed a 20% discount.
Here's the announcement:
Get ready to Fairize! Fairy Fencer F™: Advent Dark Force is coming digitally to the Nintendo Switch™ on January 17th at 12PM PT! EU version will be released by our friends at @ghostlightgames 🙂

Check out battle screenshots at Iffy-cial Website!https://t.co/isTKmgItos pic.twitter.com/2zFG5fL0sM

— Idea Factory Intl (@IdeaFactoryIntl) January 8, 2019