Final Fantasy X|X-2 HD Remaster Box Art Updated On GAME UK, Now Features Ugly Download Code Banner
Final Fantasy X|X-2 HD Remaster Box Art Updated On GAME UK, Now Features Ugly Download Code Banner
Previously, we reported that the Switch release of Final Fantasy X|X-2 HD Remaster in America and Europe will force players to use a download code to play one half of the package. Until recently, no images of the physical release reflected that this would be the case.
Now, it seems like some retailers are finally catching up and updating their listing for the title. in particular, GAME UK now has an updated image of the game's box-art – which plainly states that Final Fantasy X-2 HD Remaster will be a download code only. You can take a look at it below.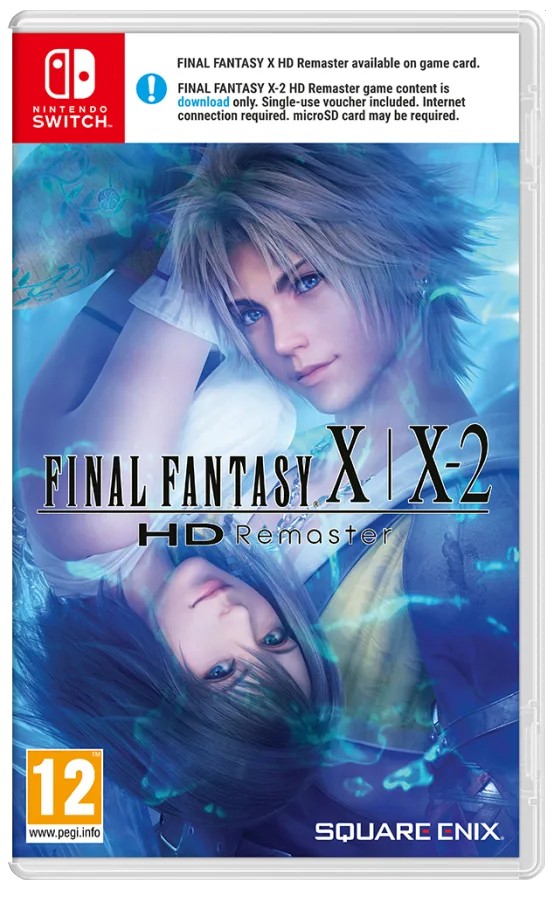 Again, it's a real shame that Switch collectors in Europe will have to endure these blemishes. Thankfully, there are still alternatives to purchase both games without download codes in Southeast Asia and Japan.
Thanks for highlighting this, Nintendeal.
EDIT: so far, there are no images of the American box-art with this banner. We will report back when we catch wind of it.
UPDATE: Pre-orders for the Southeast Asia version, which includes both games on a Game Card, are now live at NintendoSoup Store.