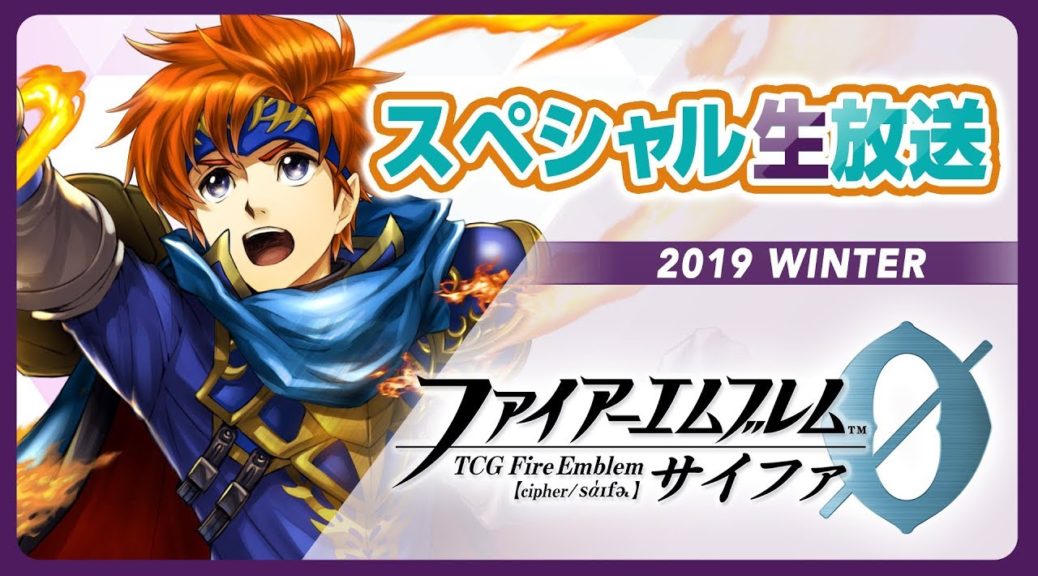 Fire Emblem Cipher TCG Winter 2019 Livestream Starting Soon, Will Cover Booster Series 16, 17 & 18
Fire Emblem Cipher TCG Winter 2019 Livestream Starting Soon, Will Cover Booster Series 16, 17 & 18
Fans of the beautiful Fire Emblem Cipher card game can soon take a peek at its upcoming booster packs!
Intelligent Systems will soon be holding a live-stream to preview Series 16, 17 and 18 of the TCG. Additionally, the stream will cover some more details about the upcoming Fire Emblem Expo event in Tokyo.
The stream will go live in about 7 hours below, in Japanese.
It also seems like Intelligent Systems will be exploring more Tellius content in either series 17 or 18 of the card game. Namely, the company announced the livestream with artwork of Altina – a mythical figure from Fire Emblem: Path of Radiance. Check her out below.