Guide: Everything You Need To Know About Family Group For Nintendo Accounts
Guide: Everything You Need To Know About Family Group For Nintendo Accounts
From May 15, 2018, Nintendo Account members can now create or join a Family Group.
By joining a Family Group with other family members or friends, you can purchase a Family plan for Nintendo Switch Online, helping you to save a few dollars in the process. Nintendo Switch Online launches September 2018.
Here's an example of how a Family Group looks like. Dad is the Family Group's administrator, while the other members of the family (Mom, Brother, Sister, Me) are members. As Sister and Me are below 16 years of age, their Nintendo Accounts are registered as child accounts.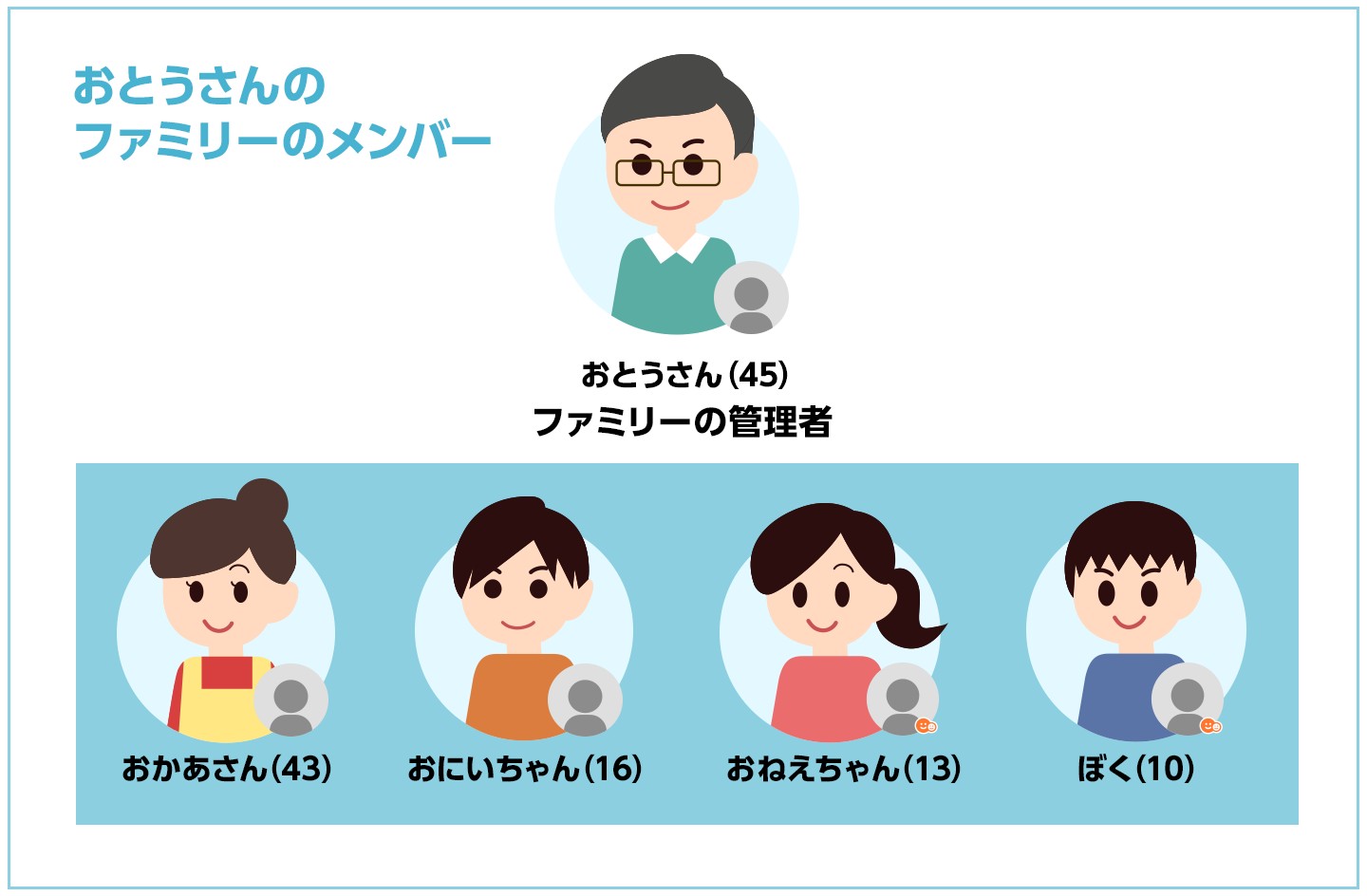 The administrator of the Family Group (Dad) is able to send invitations to other Nintendo Accounts to join their Family Group. This can be done on the Nintendo Account management website. You'll need to know the email address of the person you're inviting.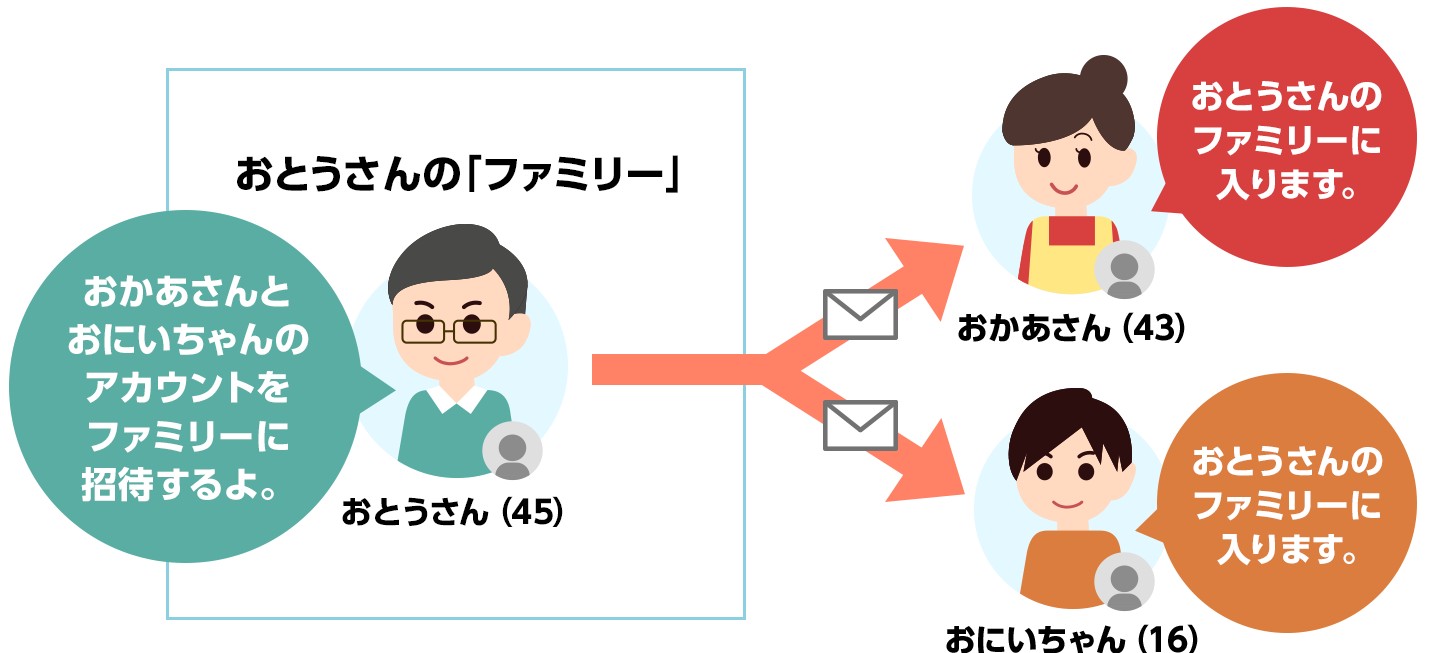 The Family Group administrator (Dad) could also create additional Child Accounts (for gamers below age 16) for the Family Group.
In addition, the Family Group admin (Dad) has the power to assign an Adult Account member of the group (Mom) as a Supervisor to any Adult or Child accounts. That way, they can monitor their activity and play time through the Nintendo Switch Parental Controls app. Here, we see Dad assigning Mom as a Supervisor of Brother, Sister, and Me.
Nintendo Accounts aged 18 and above (Dad and Mom) are allowed to be assigned as Supervisor accounts to other Child Accounts (Brother, Sister, Me).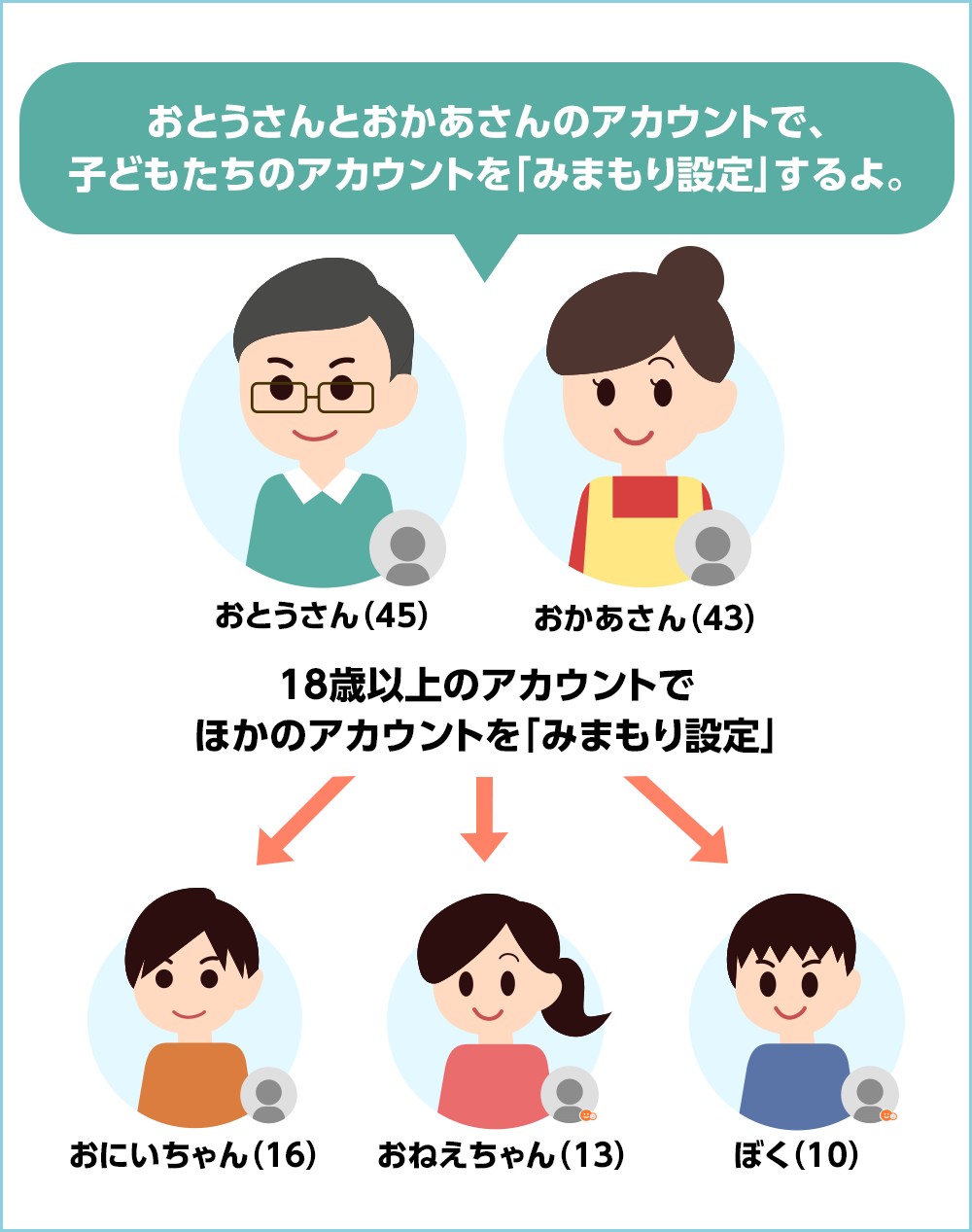 Lastly, whenever a member of the family (Me) purchases something from the Nintendo eShop, only the Family Group administrator (Dad) will receive the receipt and information of the purchase. Supervisor accounts won't receive that information (Mom).