Infographic: All The Nintendo Switch Games Announced During Last Week's Direct
Infographic: All The Nintendo Switch Games Announced During Last Week's Direct
Nintendo of America has published a handy infographic featuring the Nintendo Switch games announced and discussed during the February 13 Nintendo Direct.
Games coming this year include Super Mario Maker 2, The Legend of Zelda: Link's Awakening, Mortal Kombat 11, and so much more.
See the infographic below: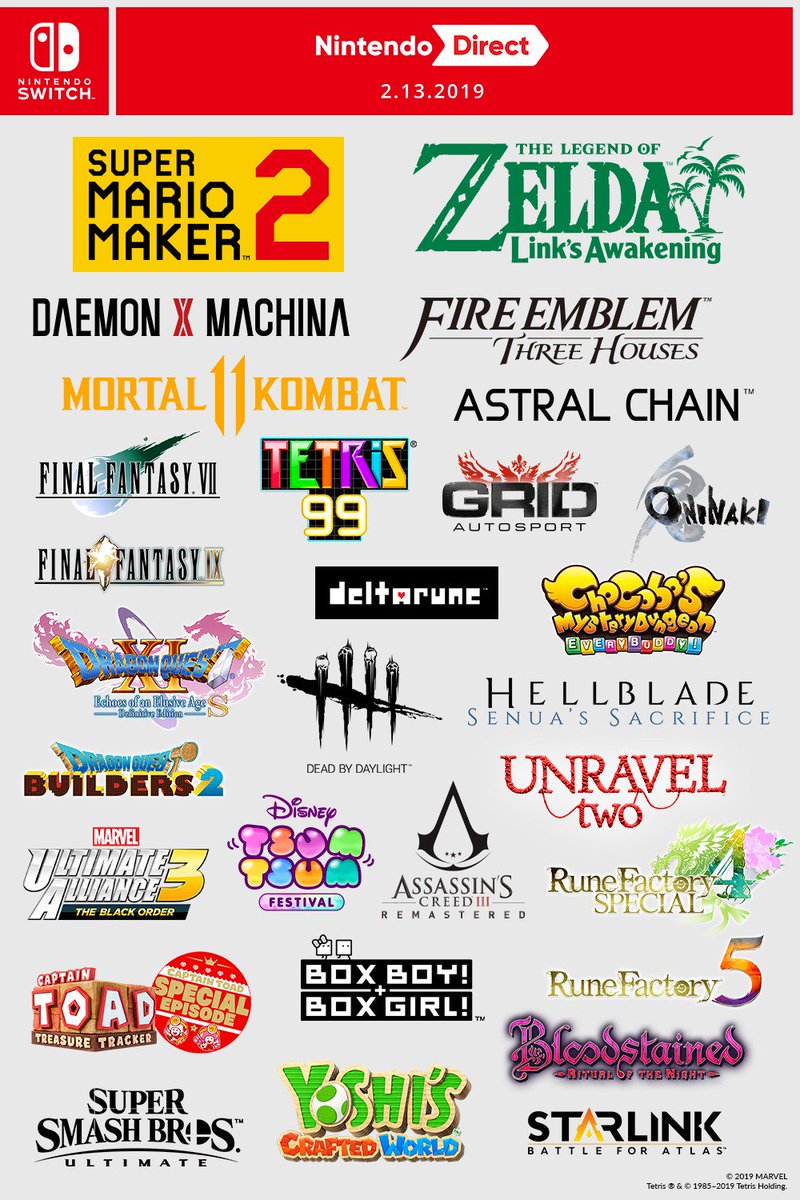 Which games are you looking forward to? Let us know in the comments.
Source: