Nintendo Shares Another Storyboard From Super Mario Odyssey
Nintendo Shares Another Storyboard From Super Mario Odyssey
Today, Nintendo of Japan uploaded a new storyboard from the development of Super Mario Odyssey.
In it, we see Mario encountering Bowser in the sky again – presumably partway through the game. However, there's an interesting detail in the last frame of the storyboard.
おはようございます!
こちらはクッパ戦艦発見デモの絵コンテです。「オデッセイ号とクッパ戦艦」の大きさや位置関係の対比を描くことで「マリオとクッパ」の対峙が印象的になるようにしているんです! pic.twitter.com/jKm9SB1evk

— スーパーマリオ オデッセイ (@mario_odysseyJP) October 8, 2018
Did you catch it?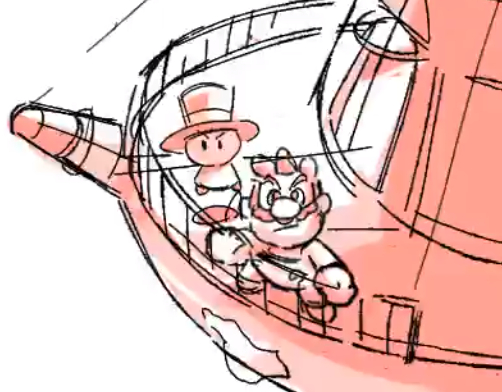 It seems like Cappy's design was either a rough placeholder at the time, or the developers were going for something quite different! It's pretty strange to see him as anything other than a cap with eyes.