Welcome To The NintendoSoup Family, 任天汤
Today, we are happy to announce a new addition to the NintendoSoup family – 任天汤!
A Big Announcement Is On The Way!
On March 28, 2018, we will be making a very huge announcement that you will not want to miss.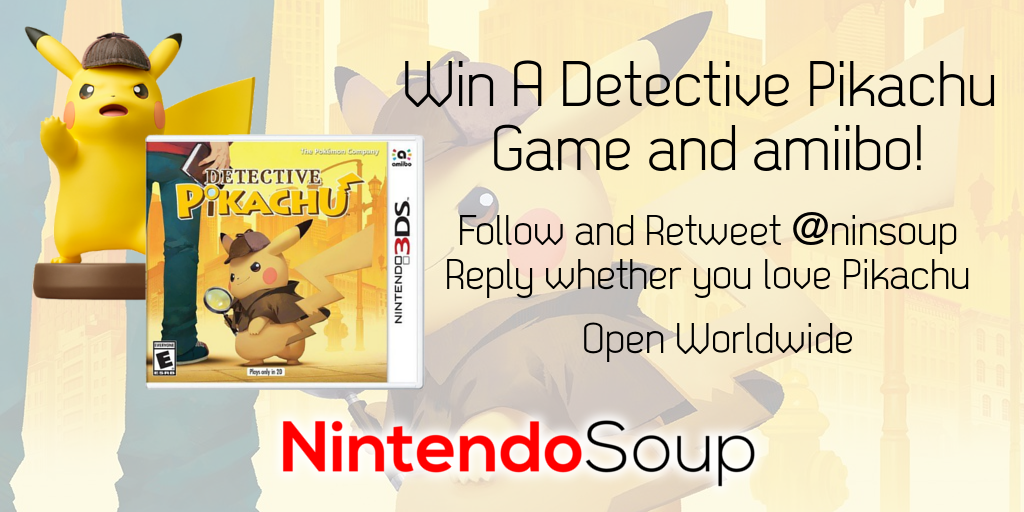 NintendoSoup Giveaway: Detective Pikachu Game And amiibo
NintendoSoup Announcement: Site Changes
Today, we'd like to announce a few changes that have been made to NintendoSoup that you may be interested to know.
NintendoSoup Giveaway: Sheikah Slate iPhone Case
NintendoSoup Giveaway: ChromaGun
NintendoSoup Giveaway: Pokemon Blue Special Edition
Congratulations to our lucky winner!
SNK HEROINES Developers Talk About Cross Platform Play, eSports, And DLC
At the NIS America press event in San Francisco on Friday night, we received the opportunity to speak with Kaito Soranaka and Yasuyuki Oda, the lead designer and producer of SNK HEROINES: Tag Team Frenzy.