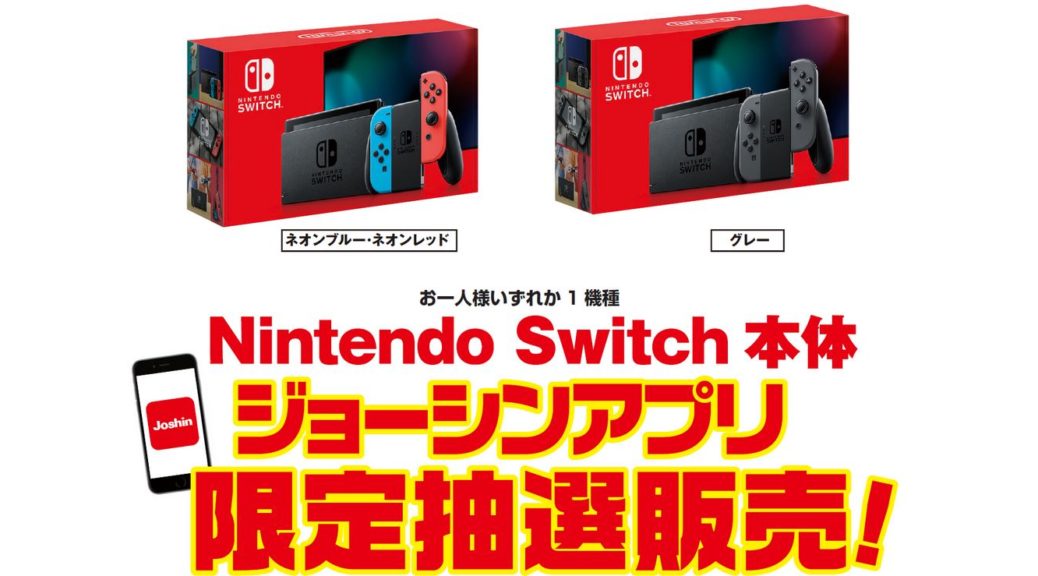 The Dreaded "Win A Chance To Buy A Nintendo Switch" Lotteries Have Returned To Japan
The Dreaded "Win A Chance To Buy A Nintendo Switch" Lotteries Have Returned To Japan
3 years ago, when Nintendo Switch shortages lasted for months in Japan, Japanese retailers had two options – have a few thousand people line up outside their stores, or let people sign up for a lottery, where they could win a chance to buy a Nintendo Switch.
Due to the current shortage that was caused by the 2019 Coronavirus outbreak, Japanese retailer Joshin has brought back their Nintendo Switch lotteries. This time round, customers will have to sign up on the Joshin app for a chance to buy the system. The period to sign up is February 12 to February 17, 2020, and winners will be announced on February 21.
What do you think? Let us know in the comments.