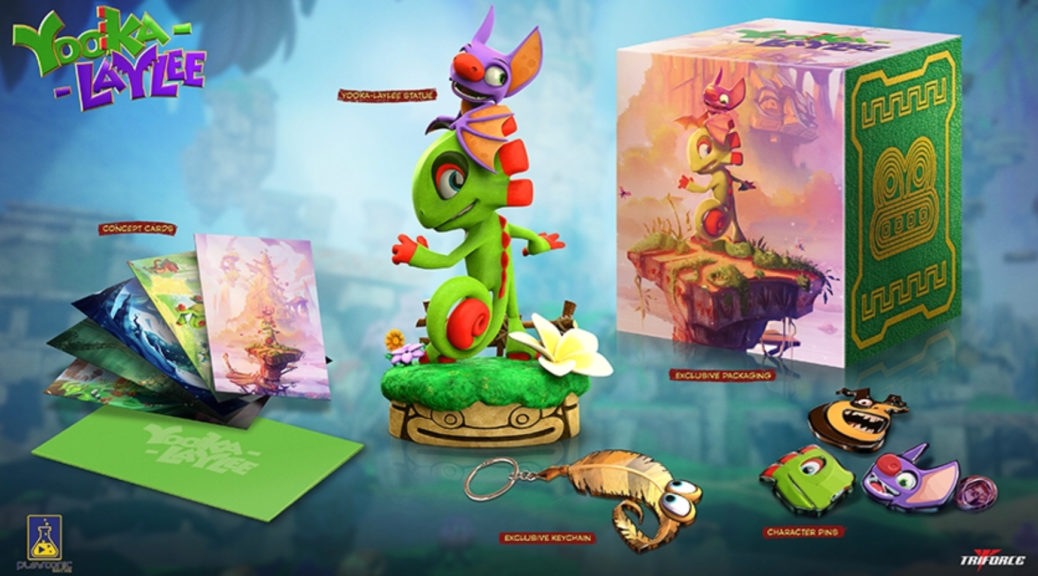 TriForce Unveils Yooka Laylee Collector-Boxie, Ships December
TriForce Unveils Yooka Laylee Collector-Boxie, Ships December
Scale figure makers, TriForce, has unveiled their Yooka Laylee Collector-Boxie. The box includes a premium keychain, character pins,  concept cards, as well as, a 10 inch tall statue of duo Yooka and Laylee.
The box set will cost $59.99 and interested collectors can head here for more information on the product though it will only ship this December 2017.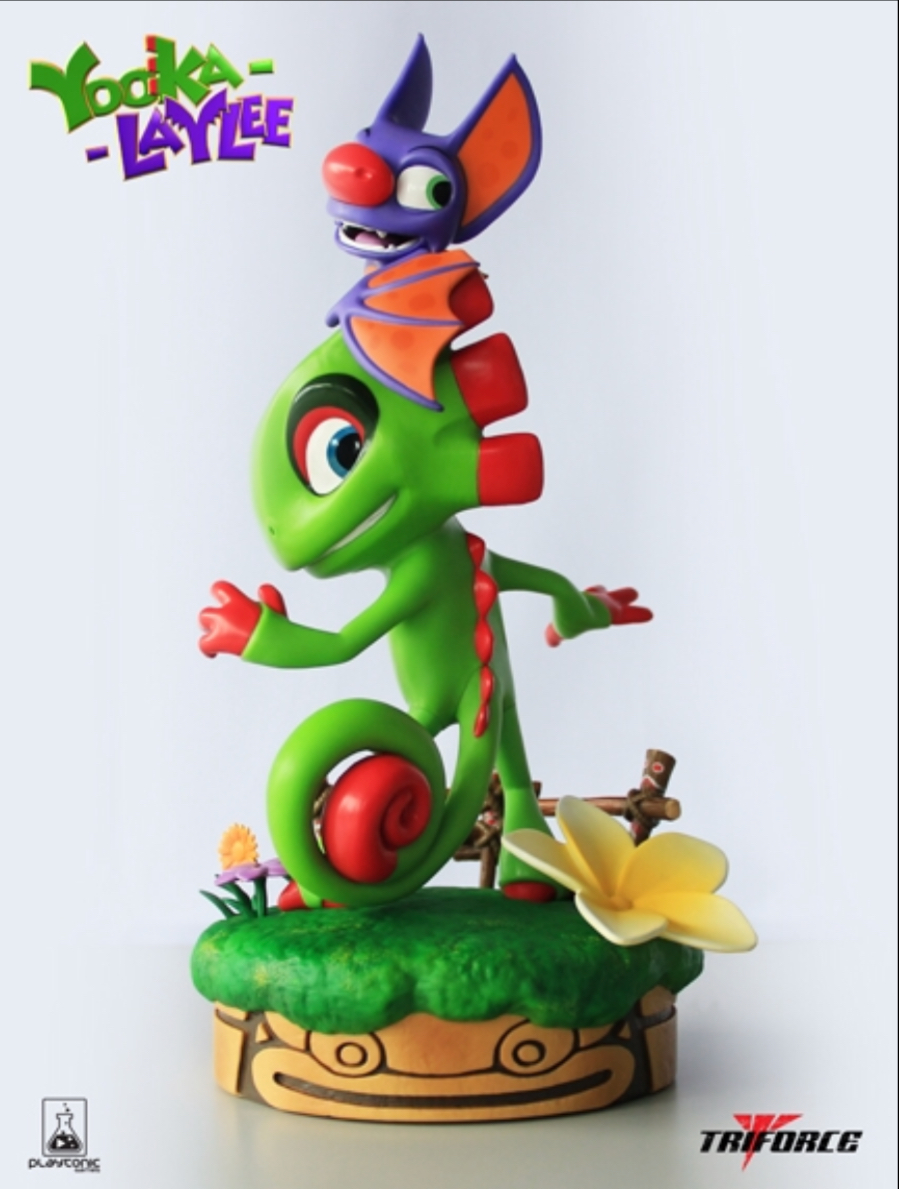 TriForce proudly presents the Yooka-Laylee Collector-Boxie, bringing gaming's hottest new buddy-duo to life! Perfect for display in your home, office, or marooned pirate ship. At the centerpiece of this highly desirable package is a detailed 10-inch statue of Yooka and Laylee, encapsulating the duo's endless spirit for adventure and of course, Laylee's enormous red nose. Collectomaniacs will also crave the five gorgeous art cards, three laser-cut character pin badges and one super-shiny metal Quill keyring, all packaged in a premium packaging inspired by the magical Grand Tomes!