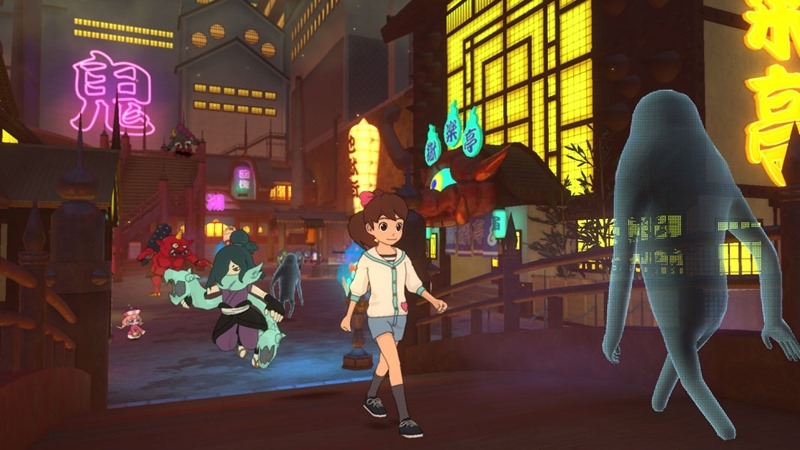 Yo-kai Watch 4++ Introduces New Yo-kais, Areas, Powerful Boss, & Caldron-Boiled Hell
Yo-kai Watch 4++ Introduces New Yo-kais, Areas, Powerful Boss, & Caldron-Boiled Hell
Just last week, Level-5 has revealed that Yo-Kai Watch 4++, an improved version of Yo-Kai Watch 4, will be coming this December in Japan.
Today, we've got information on what new additions players could expect about the game. Particularly, Yo-kai Watch 4++ will include a number of new yo-kais not previously seen in the video game series. In addition, Blossom Heights has been added as a new area where players can battle a powerful boss, as well as the inclusion of a new map called the Caldron-Boiled Hell. Level-5 also promises an improved multiplayer experience, allowing both online and local connectivity for up to four players.
We've also got a first look at the game's Switch physical box art cover which you can see down below the gallery. The Japanese physical version will be available for 6,480 yen (not including tax). All retail copies of the game will include a Jibanyan & Jinpei Y Medal.
Meanwhile, by paying 1650 yen for the Yo-Kai Watch 4++ DLC via the Nintendo eShop, previous Yo-Kai Watch 4 owners will get to enjoy all the new content of the improved version. S-rank Yo-kai Damona is also included as a bonus yo-kai.
Check out the gallery for the new additions in Yo-kai Watch 4++:
 New Boss Yo-kai: Nobosetonman (Sproink)
New Area: Blossom Heights
New Map: Caldron-Boiled Hell
New Yo-kais
Yo-kai Watch 4++ Switch Box-Art Cover