Guide: Where To Buy A Nintendo Switch In Japan
Guide: Where To Buy A Nintendo Switch In Japan
Ever thought of buying a Nintendo Switch during your trip to Japan? Or perhaps you may be living in Japan and have no luck in securing one till now. Then this guide is for you!
Before we begin, there's something you need to know. The reason why the Nintendo Switch is really tough to find now in Japan is because of extremely high demand. After all, the land of the rising sun is Nintendo's home ground. And while Nintendo has promised to ramp up production later this year, there's no guarantee things will improve for the better as Splatoon 2 and other titles will attract even more attention.
We've poured hours of research into this guide, which I hope will aid you in your hunt for the Nintendo Switch during your time in Japan. There's no 100% guarantee as it also boils down to luck. So good luck!
Essential Information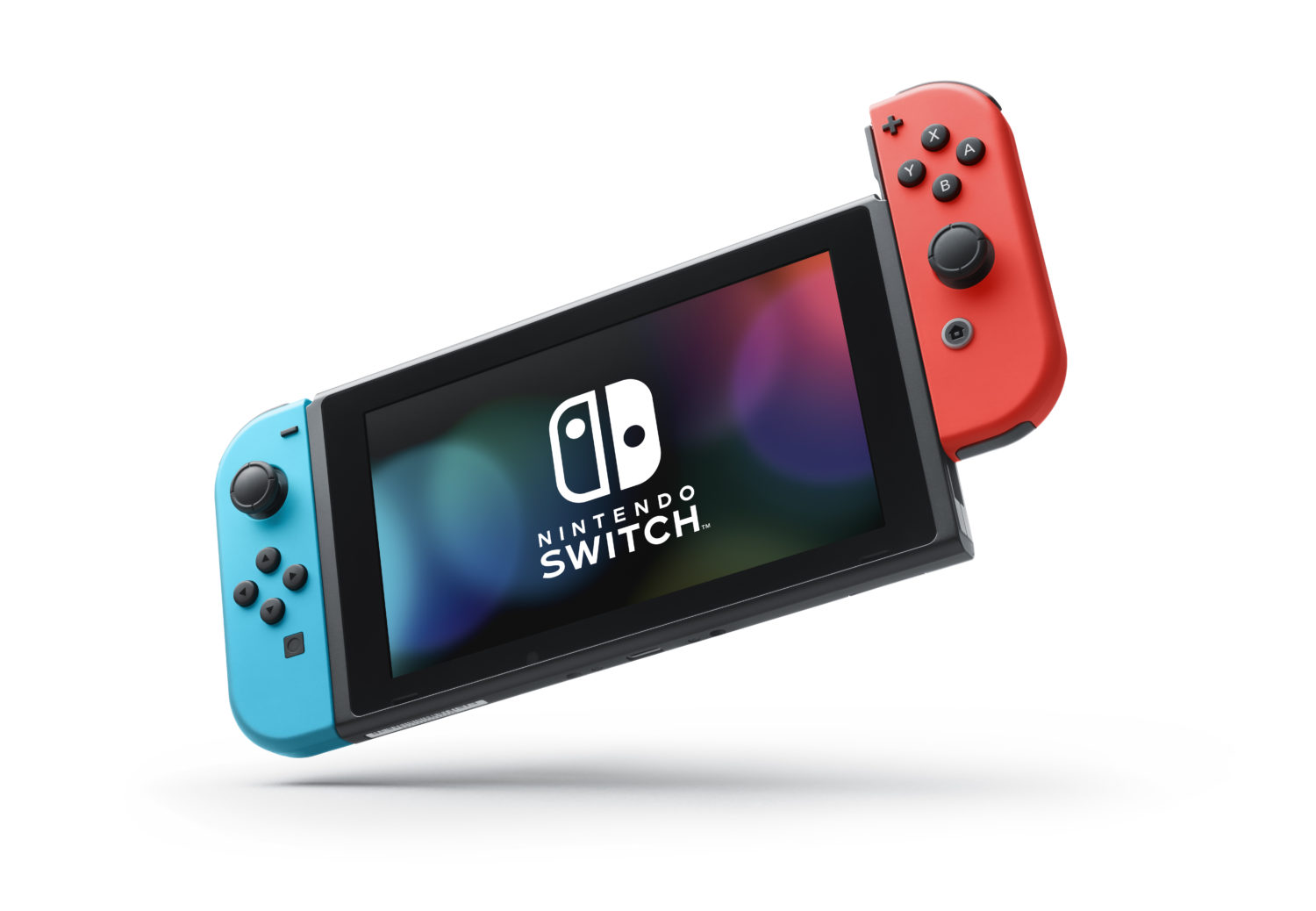 First, a few things you need to know about the Nintendo Switch in Japan.
There are currently two different packages offered to customers – Gray and Neon Blue/Neon Red.
Both colors are sold for the same retail price – 29,980 yen (excluding 8% sales tax) / 32,367 yen (inclusive of 8% sales tax).
In addition, you may notice a few other bundles such as the Splatoon 2 Set, Monster Hunter XX Special Pack, and Super Mario Odyssey Set.
It's very important to know the price, because there are some "reseller" shops that sell the Nintendo Switch much higher than the suggested retail price. These "resellers" are the equivalent of what some will call "scalpers". Do not buy from these resellers at all costs, no matter how tempting it is! As these resellers aren't official retailers who purchase from Nintendo, if something goes wrong with your Switch you're out of luck.
Online or brick and mortar?
So now the question is – should your strategy consist of hunting online or at the stores found on the streets?
This depends on how long you're staying in Japan. If you're a tourist visiting Japan for a vacation, go with the brick and mortar route. It's much easier than purchasing online as you need to understand Japanese to make a purchase, plus there's no tax rebate for online purchases.
If you're working or studying in Japan for a long period of time, you can consider doing online or brick and mortar.
Buying Online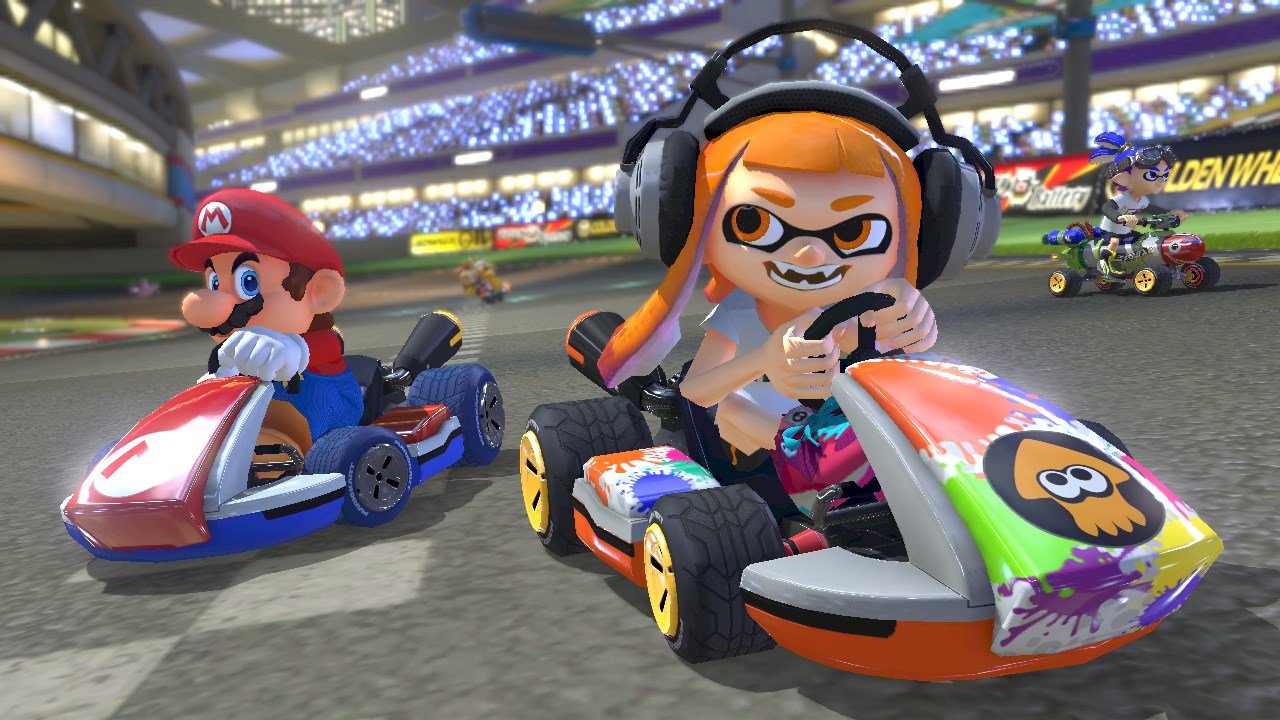 Purchasing a Nintendo Switch online is really tough, since restocks usually last less than 5 minutes. If you're lucky, it could last for up to 20 minutes.
To streamline your hunting process, we'll go with two of the biggest sources – My Nintendo Store and Amazon Japan. Register an account on both sites. For My Nintendo Store, you'll need to create a My Nintendo account with country set to Japan first in order to make any purchases.
You'll probably notice by now that the Nintendo Switch is (most likely) sold out by both sites. That's normal due to the high demand.
My Nintendo Store
My Nintendo Store is Nintendo's online store that sells directly to consumers. It's best known for offering customizable Nintendo Switch sets to customers.
As of the time of writing, the My Nintendo Store is taking pre-orders for Nintendo Switch units every week. The date and time on when the next round of pre-orders will begin is posted on the home page. These pre-orders usually last between 30 minutes to an hour, but the site can be hard to access when traffic is high.
Keep in mind the My Nintendo Store only offers domestic shipping within Japan.
Amazon Japan
Amazon Japan is one of the biggest online retailers in Japan.
At the time of writing, Nintendo Switch consoles bundled with games are readily available on Amazon Japan. View the available consoles here.
If the standalone Nintendo Switch becomes available, we will post an update. You can follow us on Facebook or Twitter to receive these updates.
Unlike My Nintendo Store, Amazon Japan ships the Nintendo Switch console and games worldwide, so even if you ain't living in Japan, you can order it!
The Brick and Mortar Game
Now here comes the part which some will opt for. Finding a Nintendo Switch at brick and mortar stores can be exhausting, since retailers operate differently in the way they distribute their Nintendo Switch, and different places have varying amount of stock depending on the prefecture the store is located in and the company. You'll have to be smart to target the correct retailers.
One thing stays constant – restocks usually happen during the weekend (Saturday and Sunday). They sometimes happen on Monday or Friday too.
We'll list every option in order of highest to lowest chance of success in buying a Switch.
Yodobashi Camera
One of the largest electronic retail chains in Japan, Yodobashi is the best bet for any Switch hunter. Restocks often come in the form of hundreds of consoles (at the biggest stores), and it's all first-come-first-served. Visiting the bigger Yodobashi stores (Yodobashi Akiba and Yodobashi Umeda) will probably pay off.
In addition, if you're a tourist you can claim back your tax at all Yodobashi Camera stores. Simply present your passport at the cashier to qualify.
Click here for a list of Yodobashi Camera locations (in Japanese).
Pokemon Center
The Pokemon Center occasionally receives restocks of the Nintendo Switch and other Switch accessories. Your chances are much higher finding one at a Pokemon Center, since not many people are aware that it sells the Switch.
As usual, it's first-come-first-served. Please note you can't claim your tax back if you're a tourist.
Click here for a list of Pokemon Center locations.
Tsutaya, LABI, Yamada Denki, Toys R Us
We've grouped these four retailers together as they are pretty similar in the amount of stock they offer and have a sizeable amount of locations nationwide. All four retailers offer the Switch at a first-come-first-served basis.
While all LABI stores are tax free, it varies by location for Tsutaya, Yamada Denki, and Toys R Us.
For locations, please click the following links (mostly in Japanese): Tsutaya | LABI (in English) | Yamada Denki | Toys R Us (in English)
Bic Camera and Sofmap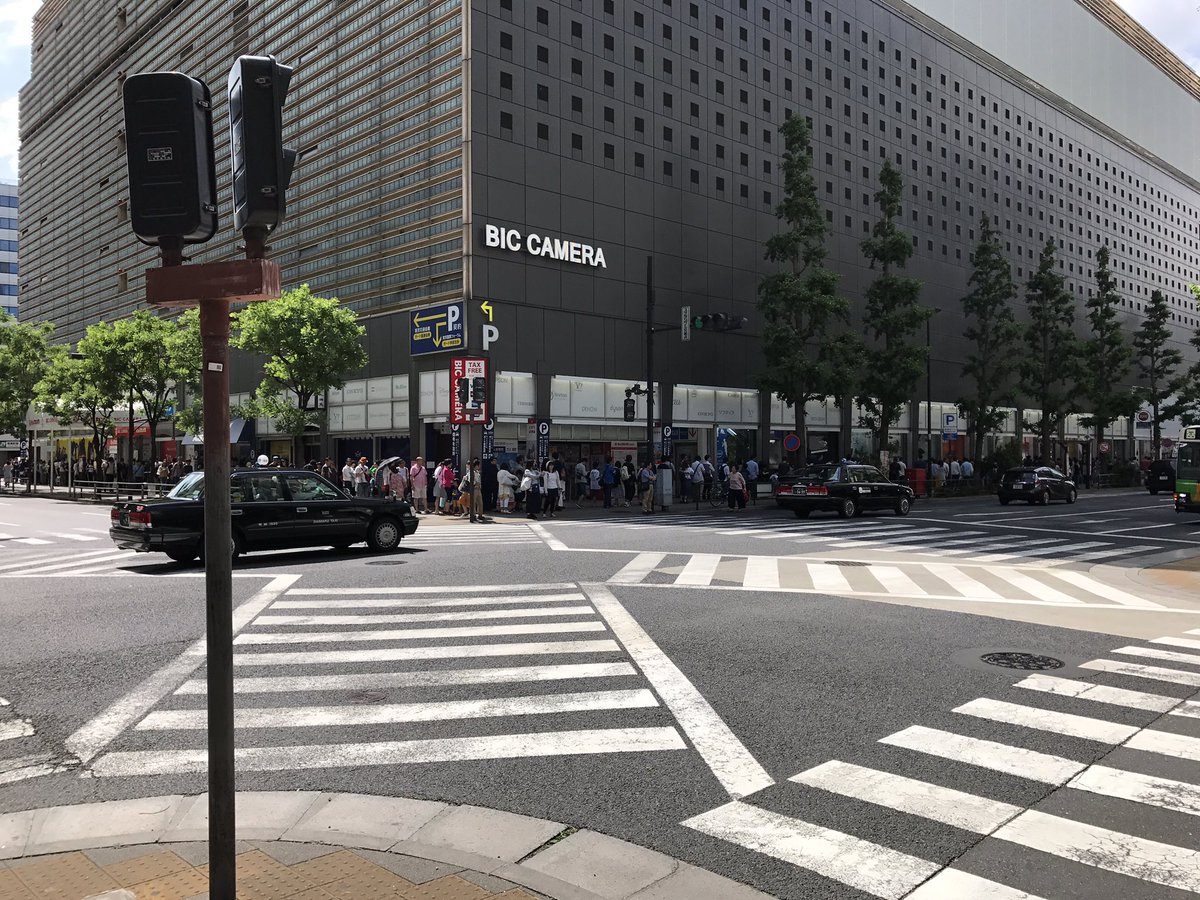 If all else fails, you have Bic Camera and Sofmap to rely on. Both companies operate under the same management. While they have a sizeable amount of stock and are tax free, the only downside is you have to participate in a lottery for a chance to buy one.
These lotteries can attract over a thousand people at big locations, so chances of winning one may be extremely low. If you happen to be visiting Japan for vacation, we recommend you not to waste your time at these lotteries unless you have time to kill.
The Switch lottery usually take place every Saturday or Sunday between 8:00am to 10:00am, with winners announced at 11:00am. Winners have to purchase their sets by 3:00pm on the same day.
For locations, please click the following links: Bic Camera (in English) | Sofmap (in Japanese)
That's all, folks!
And that comes to the end of our guide. We hope you'll find it useful to hunt for a Nintendo Switch in Japan.
We will be updating the guide as the stock situation (hopefully) improves. If you have any questions or suggestions, let us know in the comments below.
Good luck!