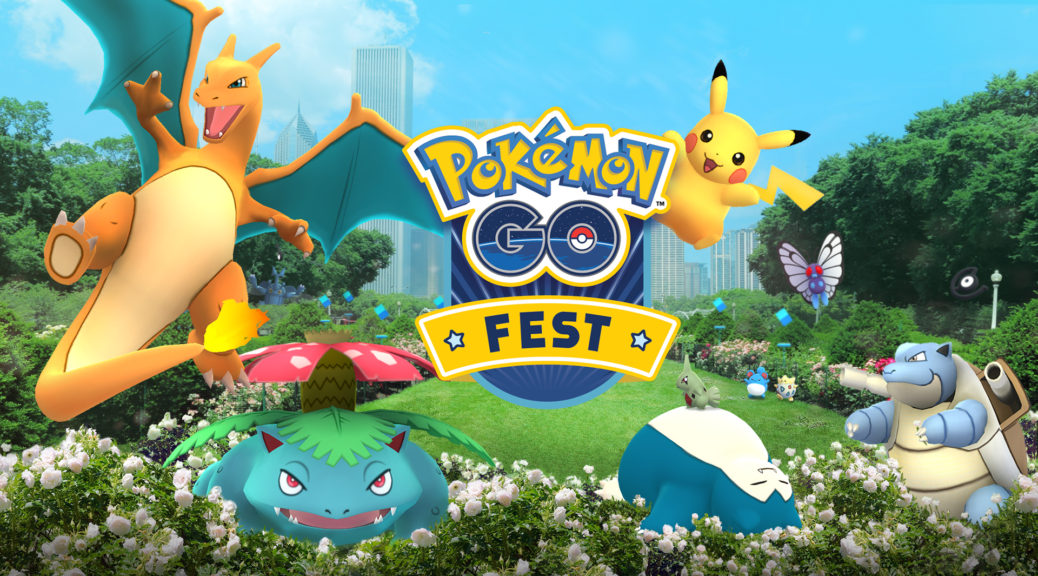 Pokemon GO celebrates 1 year anniversary with real life and in-game events
Pokemon GO celebrates 1 year anniversary with real life and in-game events
The 1 year anniversary of Pokemon GO is fast approaching next month, and to celebrate, Niantic has announced real life and in-game events which will take place in the coming months.
The first event taking place is the Solstice Event, which begins on June 13, 2017. The Solstice Event will "feature Fire-type and Ice-type Pokémon, huge XP bonuses for throwing Poké Balls accurately, and discounted Lucky Eggs in the in-game shop."
An update adding "collaborative group gameplay features" will be arriving soon after the Solstice Event. Gyms will be disabled for a short amount of time to make way for these new features.
The second event is the world's first real-life Pokemon GO event, Pokemon GO Fest Chicago. The festival will be held on July 22, 2017 at Chicago's beautiful Grant Park. Tickets will open on June 19 at 10am PDT, which can be purchased here.
In addition, European trainers can look forward to Pokemon GO celebrations from June to September in partnership with Unibail-Rodamco shopping centers. The annual Pikachu Outbreak event in Yokohama, Japan will also feature an unique "Pokemon GO experience" for the first time this year.