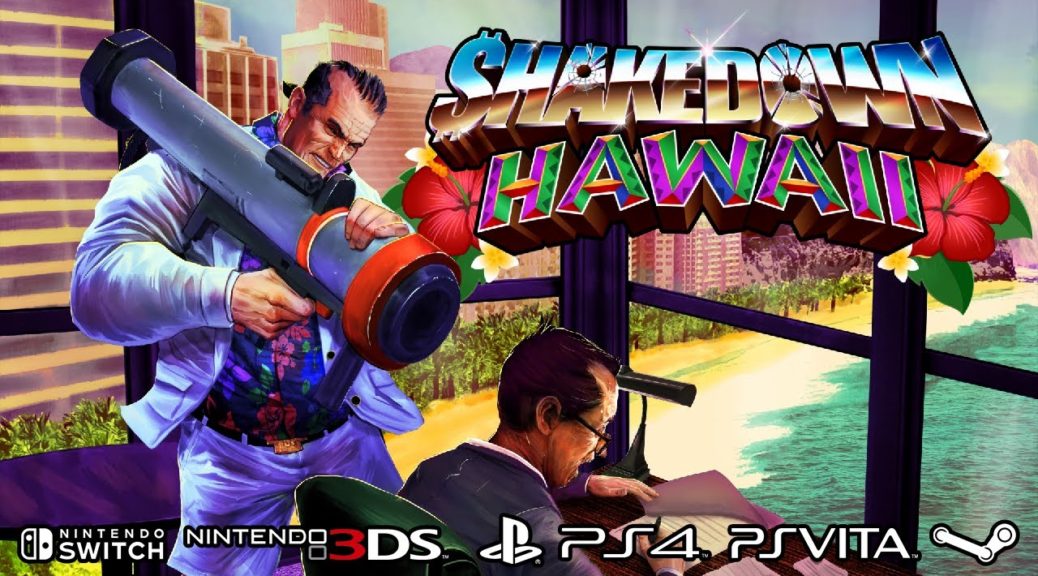 Shakedown: Hawaii developer reveals new Story Mode and Mechanics Trailer
Shakedown: Hawaii developer reveals new Story Mode and Mechanics Trailer
VBlank Entertainment has come out with a bunch of new info for Shakedown Hawaii, which is slated to launch later this year on Nintendo Switch and Nintendo 3DS.
First, you can have a look at their latest trailer below.
Shakedown: Hawaii isn't a sequel to Retro City Rampage, and it has a completely different story. Shakedown: Hawaii is a parody of "mega corporations" and "white collar crimes", unlike Retro City Rampage's "video game and pop culture". Players will play as an aging CEO who decides to take over the island after discovering e-commerce and ride sharing apps have nearly destroyed his company.
As the story progresses, players will be able to purchase companies and properties around the island, which in turn funnel back revenue for more takeovers. Besides the main story campaign, there are micro missions to earn some spare cash, such as "shaking down shops" for protection money.
The release date for Shakedown Hawaii wasn't confirmed at this point of time, and there's no sign of a physical release for Switch and 3DS at the time of writing this article.
More details on the game's Story Mode and mechanics can be found here.